The pair were interviewing magician Dynamo on the ITV daytime show, when Eamonn recalled an awkward moment about an audience member standing up during a show he was once in.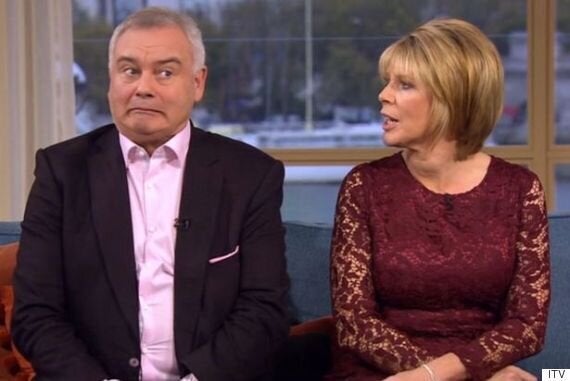 Eamonn Holmes and Ruth Langsford on 'This Morning'
"Somebody stood up in an audience I was taking part in... No better not," he said stopping himself from telling the full story.
It was at this point that Ruth interjected and had fans at home questioning exactly what she had said, uttering: "Somebody said you were a cult?
"Eamonn Holmes is a cult."
Cult. You got that? Cult.
Clearly predicting that people would have misheard Ruth, Eamonn pulled a face before swiftly moving on to trail a competition, prompting crew members in the studio to erupt with laughter.
"Anyway! Here's the competition... Let's conjure that up!" he said.
Fans soon took to Twitter to question what exactly Ruth had called her husband:
Ruth's gaffe isn't the only thing that has kept 'This Morning' viewers entertained this week, however.
They were interviewing another magician, Colin Cloud, when she begged him to "do her", after he performed a trick on Phil.
"Please do me. Can you just stay and do me!" Holly asked, before she fell into giggles, having realised what she had said.
'This Morning' airs weekdays at 10.30am on ITV.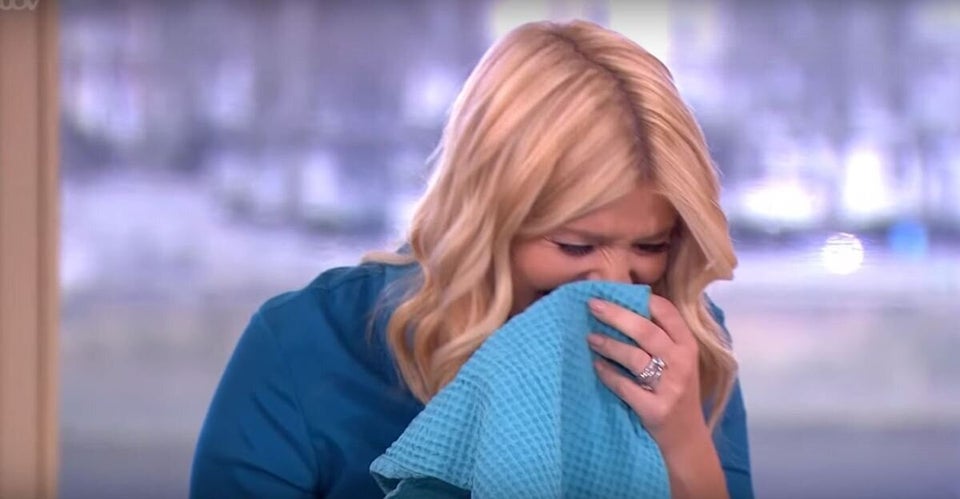 Accidental Daytime TV Swearing