'EastEnders' fans heaped praise on the show for a poignant scene about Islam on Monday (16 November) night.
Viewers saw Tamwar Masood open up about his religion, as his girlfriend Nancy Carter tried to learn more about it.
As she asked why he had a specific page marked in his copy of The Quran, Tamwar read out a passage in Arabic, before explaining what it meant in English.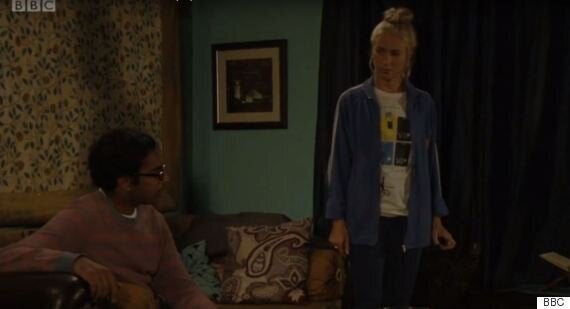 Tamwar and Nancy discussed Islam on 'EastEnders'
"Do good to relatives, orphans, the needy, the neighbour who is near of kin, the neighbour who's a stranger, to the companion at your side, and to the traveller," he read.
"That to me, is what Islam is about," he added. "Be kind to people, family and strangers alike, and love them."
Fans commented that the touching scene could not have come at a better time, following the horrific attacks in Paris last week, which terrorist organisation Islamic State have since claimed responsibility for.
Many took to the social media site to voice their praise:
The opinions expressed on Twitter were in stark contrast to those expressed by 'Loose Women' viewers earlier in the day.
Friday's terrorist attacks left at least 129 people dead and hundreds more injured, as assailants targeted the Stade de France, the Bataclan concert hall and various Paris cafes.
Popular in the Community