A toddler with a rare blood disorder is set to receive a life-changing gift from from a "superhero" stranger who lives abroad.
Freddie Branthwaite, from Bolton, suffers from a condition called severe aplastic anaemia, which leaves the 16-month-old highly susceptible to infection, and minor injuries can result in major blood loss.
Freddie's parents, Laura and Jason, were told his best hope was to get a bone marrow transplant and they were overjoyed when the blood cancer charity Anthony Nolan identified a suitable tissue type match donor living outside the UK.
Freddie's big brother Harry, 11, who was tested but wasn't a match, called the donor Freddie's "superhero".
"I hope to meet you one day and give you a big hug."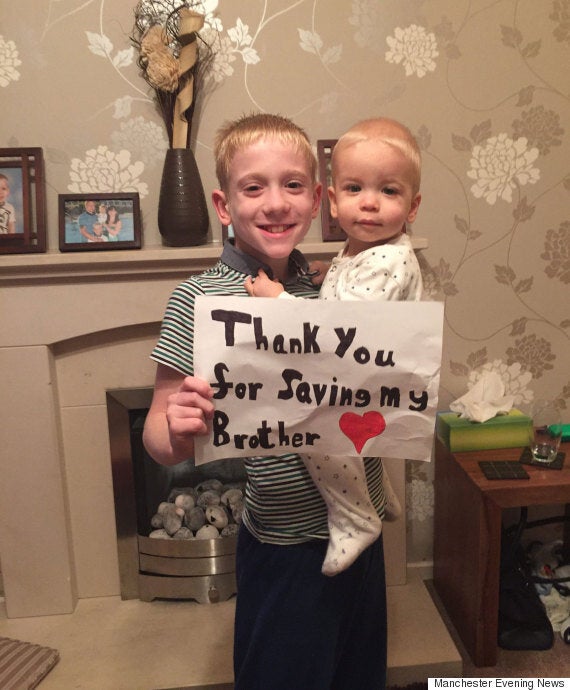 Harry Branthwaite, 11, would like to thank the donor for "saving" his brother's life.
Stem cells will be removed from the adult donor then flown into the UK in cold storage ahead of the transplant operation at the Royal Manchester Children's Hospital.
The Branthwaite family can choose to exchange anonymous letters with the donor, then meet him or her after two years,
Freddie was born at 32 weeks and his father said he "fought to survive from the start."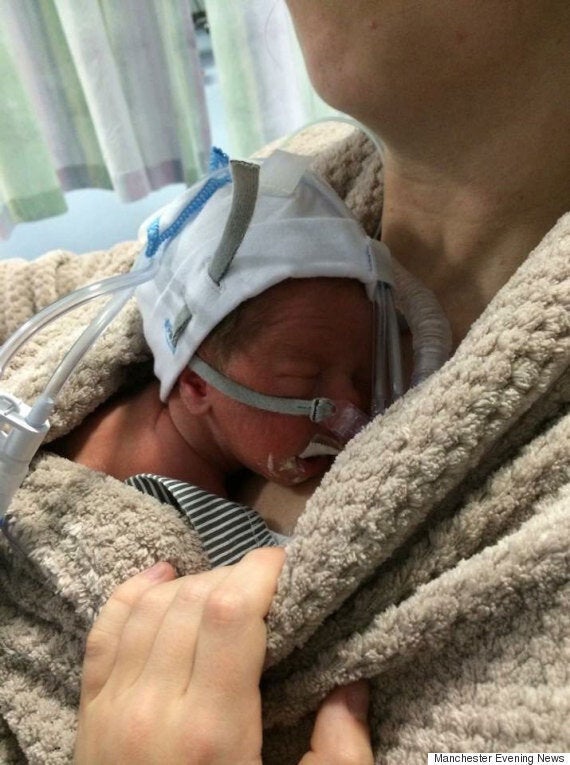 Freddie Branthwaite's father says he "fought to survive from the start".
After a family holiday in Greece Freddie's parents noticed he was very pale and had tiny purple spots on his skin.
A blood test and bone marrow biopsy then confirmed the disorder, which means Freddie's bone marrow can fail and stops producing white blood cells.
Freddie has undergone blood transfusions since the diagnosis in September.
The family recently faced a "scare" when he bumped his gum and it wouldn't stop bleeding.
"This is down to the lack of platelets, which are normally produced by bone marrow," Freddie's dad explains.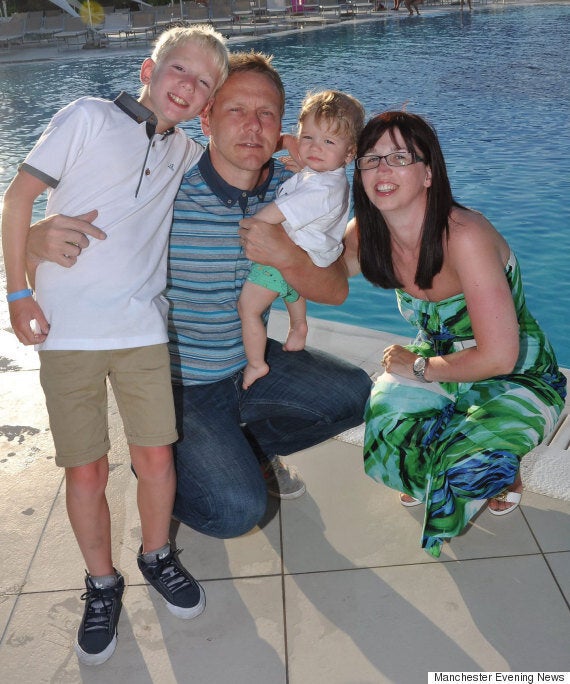 The Branthwaite family (from right: Harry, dad Jason, Freddie and mum Laura)
"Freddie hasn't even started his life properly yet and a stranger might give him a future. It's such a weird feeling to know that someone who I've never met and never spoken to, could potentially save our son's life," said Freddie's mum.
"You never know about how important signing up to donate is, until this happens to you or your family."
To sign up as a donor you have to fill in a simple online form and provide a saliva sample.
On his Just Giving page he explains £500 will cover the average cost of flying out to Germany (one of the world's largest registers) to collect stem cells for a patient in the UK.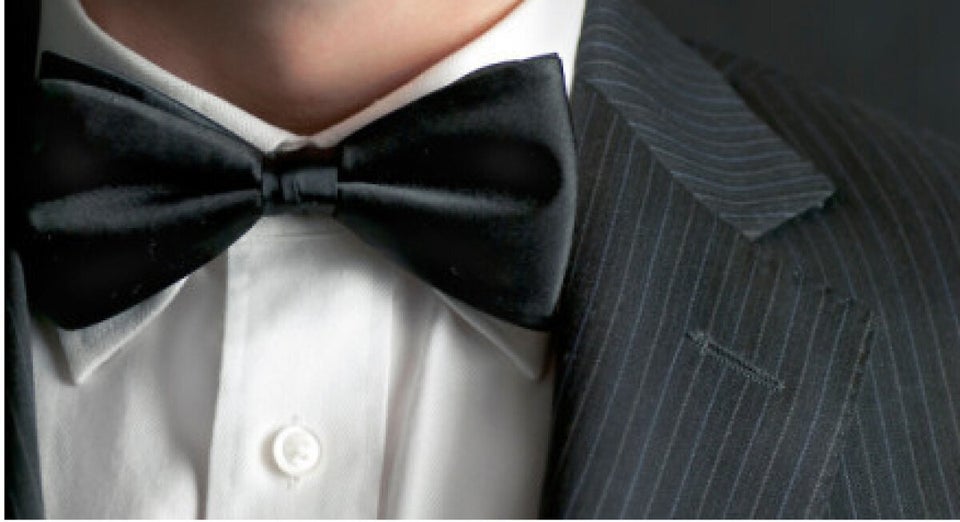 Inspiring Organ Donor Stories