The 'This Morning' host told viewers of how she ended up gabbling about having cress in her teeth when she met the royal at the annual Fostering Excellence Awards for the Fostering Network on Tuesday (17 November).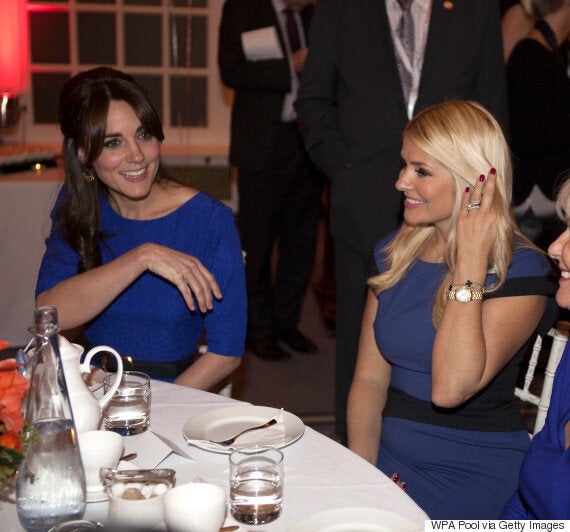 Holly Willoughby met the Duchess at an awards ceremony
Speaking to her co-host Phillip Schofield about her encounter with Kate on the ITV daytime show, she revealed: "I got a bit nervous and kept talking. Do you know what I was talking about? It's so me…
"There was a plate of sandwiches in front of us and no one wanted to eat them because they were all too nervous to eat in case she came over.
"So I went, 'When are we allowed to start eating the sandwiches? Because we're really scared we're going to get cress in our teeth!'"
Phil wasn't exactly surprised to hear that Holly had made an awkward comment, joking: "Well that's a nice conversation starter!"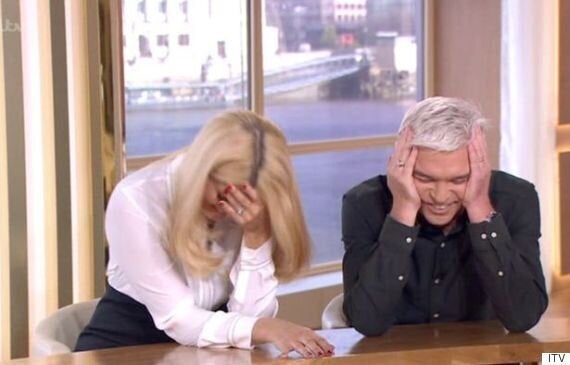 Phillip couldn't believe what his co-host had said
But despite her embarrassing choice of conversation topic, Holly said that she and Kate ended up getting on rather well.
"She was just so amazing," Holly said.
"They always say to you, 'Don't meet people you hold up on a high', but actually she didn't disappoint. She spent a very long time going around every table talking to people.
"Everybody's reaction when they first meet her was to completely clam up and not say anything and she's just very good at keeping conversation going."
Even when it is about cress sandwiches, eh Holly?
'This Morning' airs weekdays at 10.30am on ITV.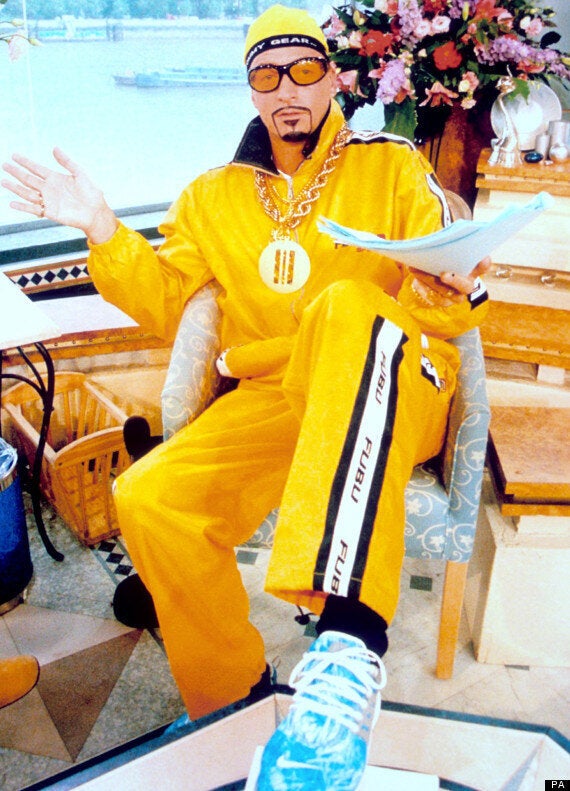 This Morning: Most Memorable Moments
Popular in the Community