If excuses were pennies, fired Apprentice candidate Sam Curry would be a rich man, as he explains to HuffPostUK why exactly nothing was his fault in his disastrous display of business acumen that preceded his exit from Lord Sugar's boardroom.
Karren Brady, observing Sam's attempts to calculate the prices on buying discounted goods that his team were hoping to sell on, commented that Sam should "be embarrassed" by his dismal efforts.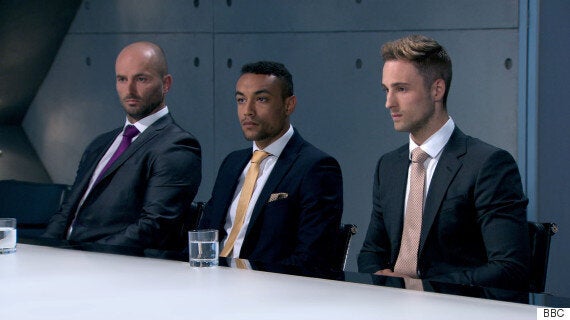 Sam was fired after fighting his corner with project manager Scott and wordsmith Brett
Sam tells HuffPostUK that, although his maths ability "isn't astonishing", the real problem with this part of the task was "the lack of work surface" available for him to do some basic arithmetic.
"These numbers were being thrown around," he says now. "It was hard to keep track. I felt like a parent, watching children putting stuff in the trolley in the supermarket. So when it came to doing the total sums, it was really confusing."
Right. What about the sales day? While the rest of his team were out front desperately selling their wares, we saw Sam having a spot of trouble with the till. Unsurprisingly, it seems there's a plausible explanation for this…
"We were only given a short demonstration how to work it," is how he reasons this now. "I was just trying to open the till." Quite.
Sam, perhaps more accurately, reasons that stronger personalities are now starting to emerge as the series gets more competitive, and he may have been at a disadvantage, because he's not one for conflict.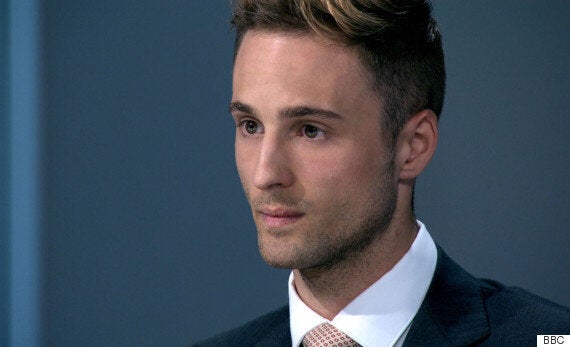 Sam is clearly a man of integrity and averse to conflict, two qualities which could have got him fired earlier
"It becomes a contest for egos," he assesses. "Scott said quite rightly there were too many voices in that task.
"Plus a negative energy seemed to emerge, which self-perpetuated as it went on, and was very difficult to overcome."
Despite all this, he rejects the idea he might just be too nice a bloke to be part of such an alpha-person contest.
"Too nice is not a useful description," he tells us. "You don't have to be relentless to win in business. It's not essential, but maybe it is required for this show."
Perhaps you're right, Sam, if you can give us the name of just one person who is not relentless but has nonetheless triumphed in the kind of business you're describing.
It doesn't take Sam long to give us a name. "Richard Branson."
'The Apprentice' continues on Wednesday evenings at 9pm on BBC One. Who do YOU think is looking on track to be crowned this year's successful Apprentice?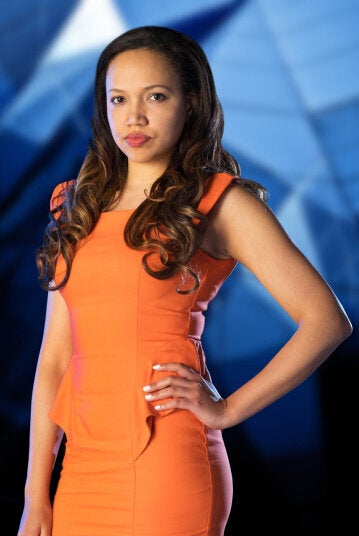 The Apprentice 2015: Celebrity Lookalikes
Popular in the Community