It's official. Slippers are over.
Not just in the fashion sense, but in general - according to JD Williams, sales of slippers have plummeted by 72% year on year, which has led the retailer to predict they could soon be extinct.
JD Williams put the decline down to more people going barefoot at home, thanks to the rise of plush carpets and underfloor heating.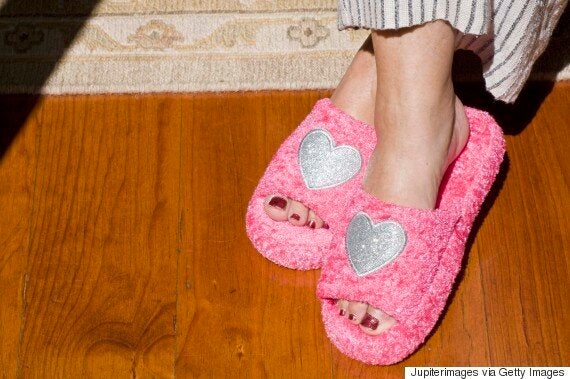 As someone who once slipped down an entire flight of stairs thanks to slippers (clue's in the name), the news was cause for celebration.
But not everyone felt the same way...
The UK's proudest homebodies are taking to social media to post their slipper selfies, in a #SaveTheSlipper protest:
Smell you later slippers. Smell you later, forever.