It seems as though One Direction member present Louis Tomlinson may not have as good a memory as One Direction member past Zayn Malik when it comes to deciding whether they stay in touch with each other, or in fact how recently they even spoke.
When the boys sat down with Jonathan Ross to record a chat for his show this weekend, it seemed that it's Louis Tomlinson who feels he was Zayn's bestie in the band.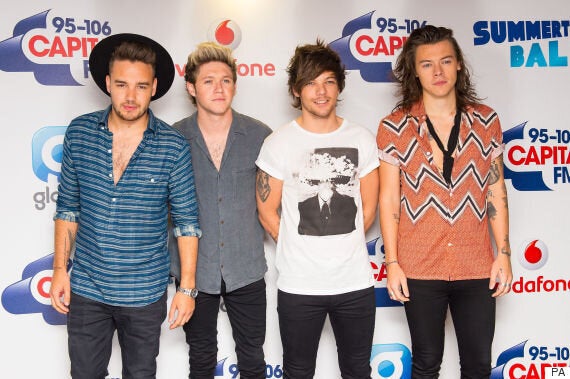 One Direction are preparing for tools down following the release of their fifth album
"I think when we were in the band, yeah probably, maybe that was me," Louis says, when Jonathan asks them who was closest to Zayn. "You know, I think we all kind of noticed that he wasn't thoroughly enjoying it and we were and you know it can be an intense job at times and I think it got a little bit too much for him and he wanted to be in a different place and that's fair enough and he's got his own way now so fair dos."
And, asked when the last time he spoke to Zayn was, Louis replied: "I don't know a couple of weeks ago or something… I think he wants to distance himself a little bit."
However, only yesterday, Zayn's first in-depth interview was published in The Fader, where he revealed that it was actually Liam Payne he spoke to at that time, with no mention of a chat with Louis.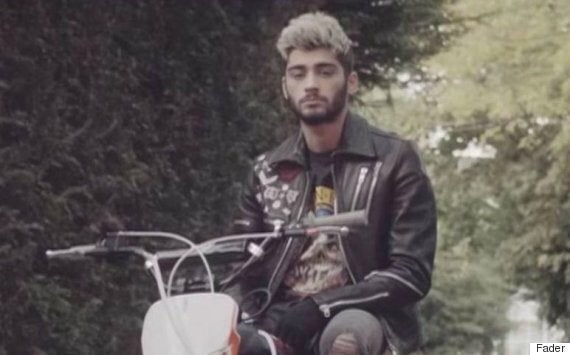 Zayn has set about reinventing himself since departing from the band earlier this year
"I spoke to Liam about two weeks ago," Zayn says. "It was the first time I'd spoken to him since I left the band, and I rung him, and he wanted to talk. He said that he didn't understand it at the time, but he now fully gets why I had to do what I did."
In fact, Zayn's last known exchange with Louis was a Twitter spat over, culminating in Zayn's pithy send-off.
Zayn added that, of the original band, it was Liam Payne that he felt closest to, and wanted to continue spending time with, telling The Fader: "Basically he wants to meet up and sit down and have a good chat in person, and he wants to do some music and work on some stuff aside from being in the band, which we always wanted to do anyway."
One Direction are completing promotional duties for their fifth and probably final album before taking what was originally billed as a "hiatus" but has seemingly become a bit longer in reality.
When Jonathan Ross pressed them on a return to the stage following their break, Harry was quick not to make any promises.
"I don't know," he answered. "I think we've got the album coming out and stuff and obviously we just finished the tour so we have a lot of work that we're still focussing on and then I think the point of the break is that it's going to be a break and we're going to have some time off with no pressure."
Zayn spoke out yesterday for the first time since leaving the band earlier in the year. He revealed that he found their type of music completely unlike anything he would want to create himself - saying "I wasn't 100 percent behind the music. It wasn't me. It was music that was already given to us, and we were told this is what is going to sell to these people" - and also that it wasn't the type of music he would listen to either - "That's not music that I would listen to. Would you listen to One Direction, sat at a party with your girl? I wouldn't." Ouch!
The now solo singer, planning on releasing his own music some time next year, also used the opportunity to deny reports that he had finished his relationship with Little Mix fiancee Perrie Edwards by text message. He said: "I have more respect for Perrie than to end anything over text message. I love her a lot, and I always will, and I would never end our relationship over four years like that. She knows that, I know that, and the public should know that as well. I don't want to explain why or what I did, I just want the public to know I didn't do that."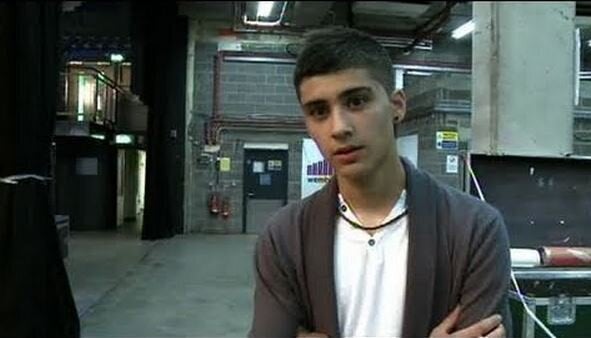 One Direction's Most Controversial Moments
Popular in the Community