A dress worn by Judy Garland as Dorothy in The Wizard of Oz has sold for more than £1 million at auction.

One of the original costumes made for the young star of the 1939 film sold in less than three minutes when it went under the hammer in New York.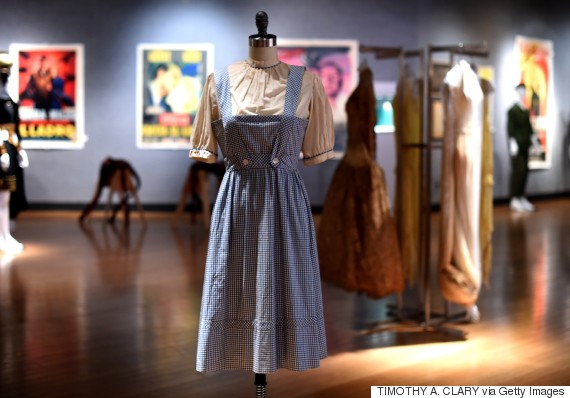 A Judy Garland-worn 'Dorothy' dress from The Wizard of Oz is displayed during a press preview on November 19, 2015 in New York
The blue-and-white chequered pinafore and blouse were expected to fetch between £530,000 and £800,000, but were eventually snapped up for £1,035,532 - including buyer's premium - in front of a crowd of 200 at Bonhams auctioneers.
The iconic pieces - one of the few complete examples of that particular costume still in existence - were sold by a private collector. The auction house did not wish to comment on the winning bidder's identity.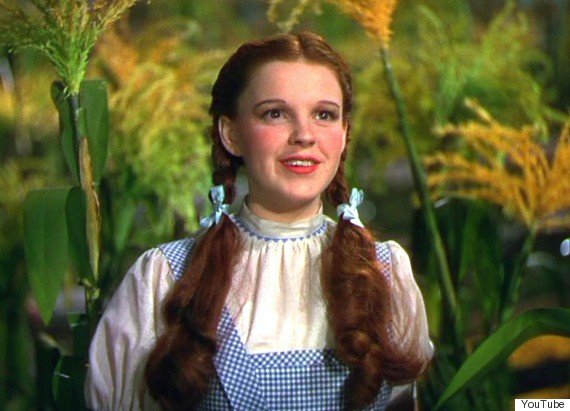 Garland starred in the 1939 American musical comedy-drama fantasy film produced by Metro-Goldwyn-Mayer
Kristin Guiter, from Bonhams New York, said of the Treasures from the Dream Factory auction: "The room was absolutely packed and the bidding so energetic and competitive."
A pair of the Ruby Slippers worn by Garland in the movie were last sold in 2012 to the Academy of Motion Picture Arts and Sciences.