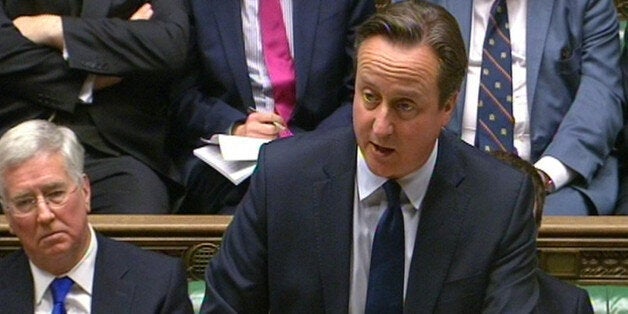 MPs are poised next week to vote on whether Britain should join bombing raids on Syria to wipe out ISIS, the Prime Minister has signalled.
David Cameron told MPs he would not "bounce" them into airstrikes but will on Thursday outline the case to Parliament, and suggested they should think about it "over the weekend".
Labour MPs are set to get a briefing from Ministry of Defence officials on Wednesday, suggesting a vote would be no earlier.
Mr Cameron has said repeatedly he needs a majority in the House of Commons to authorise the raids carried out by RAF Tornadoes alongside the US and France.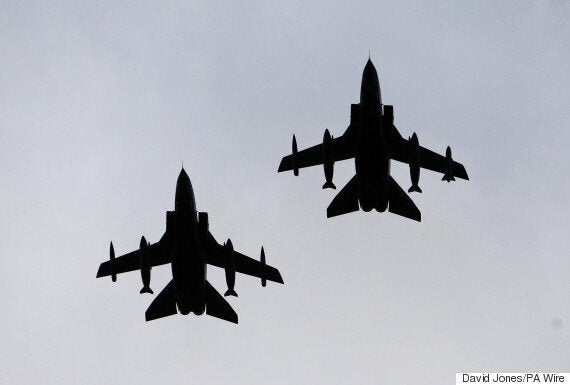 Neither the US nor French military boast the RAF Tornado's Brimstone missile needed in Syria, say proponents
The Prime Minister's plan emerged as he presented the Government's strategic defence and security review - a £12 billion increase in spending to underwrite a 5,000-strong brigade of crack troops, fighter jets and battleships. But it will cost thousands of civil service jobs.
He also announced up to 10,000 troops are on standby to be deployed on the streets of Britain in the event of a Paris-style terror attack.
Support for airstrikes from scores of Labour MPs is vital given the Tory majority of just 12 and opposition from the Government back benches.
The Prime Minister also wants a strong majority to justify the action, and while Labour leader Jeremy Corbyn has signalled his opposition - and reluctance to offer a free vote to his MPs - some Labour backbenchers have made public the need to destroy ISIS.
Labour MP Dan Jarvis tonight wrote about the "five tests for backing military action in Syria".
Some Labour MPs responded in support.
In the House of Commons, Mr Cameron said he would on Thursday "make the case for Britain to join our international allies in going after ISIL at its headquarters in Syria, not just Iraq".
He later added: "I do not wish to bounce the House into a decision.
"That is why I was very deliberate last week when I spoke about replying to the Foreign Affairs Committee, the report of which will be issued on Thursday.
"Members of Parliament will be able to take it away and consider it over the weekend. We can then have a full day's debate, proper consideration and a vote. That is a proper process."
He went on: "I do not want anyone to feel that they are being bounced into a decision. I want this House to take the decision deliberately, but we should not take too long over it, because every day that we spend is a day that we are not getting to grips with the ISIL menace."
This morning, Labour's Shadow Defence Secretary, Maria Eagle said Mr Corbyn could decide to support David Cameron's plan to expand military strikes against Isis from Iraq into Syria, has said.
Speaking to BBC Radio 4's Today programme, she said: "We will make a decision after the prime minister puts forwards his rationale, that is the sensible way of doing it.
"We will make a decision about the whipping arrangements and whether there is a whip after we have made the decision about our policy."