Rylan Clark has treated fans to an exclusive peek at his wedding to Dan Neal.
The former 'X Factor' contestant tied the knot with the ex-'Big Brother' housemate in a top-secret ceremony earlier this month, having chosen not to sell pictures to a magazine.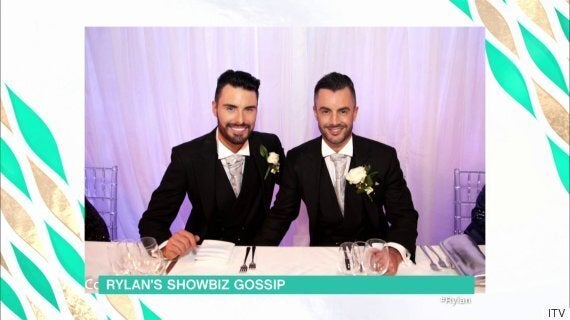 Rylan Clark and Dan Neal on their wedding day
However, after returning from his honeymoon, Rylan decided to share a few images as he returned to work on his showbiz segment on 'This Morning' on Monday (23 November).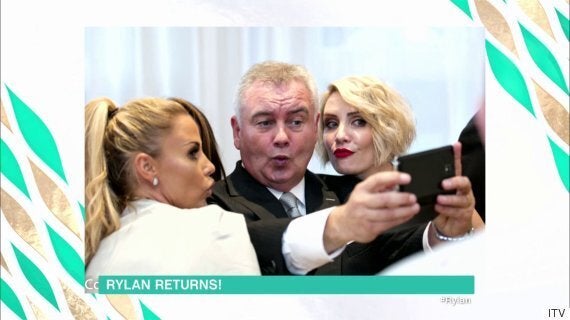 Katie Price, Eamonn Holmes and Claire Richards were among the guests
One picture showed the couple signing the wedding register, while another showed bridesmaid Claire Richards from Steps taking a selfie with guests Eamonn Holmes and Katie Price.
"We didn't want to do a magazine deal," Rylan explained. "Look, Eamonn loved it, and Claire from Steps was a bridesmaid. It was lovely."
"You both look so handsome," Holly commented.
"It was so lovely, and we left our outfits right to the last minute - it was the one thing we forgot to do," Rylan said.
"And this amazing company made our outfits in two weeks! I drew up what I wanted and they made it. I literally couldn't thank them enough."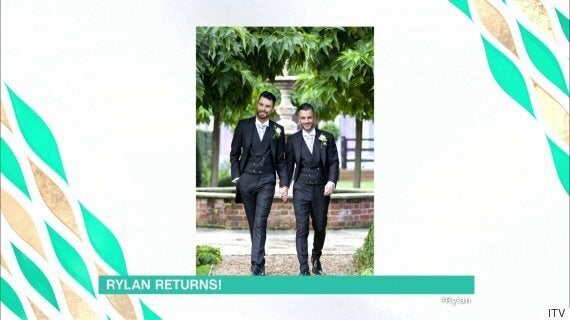 The happy couple on their special day
He added: "We had the best day. Our family and friends were just amazing. And it was so nice that we managed to keep it as private as we did.
"We could have put these in a magazine - we thought about it - but we thought, do you know what, we'll just come on here, it's like my second home, and half of our family ain't seen these yet! So I hope they're watching!"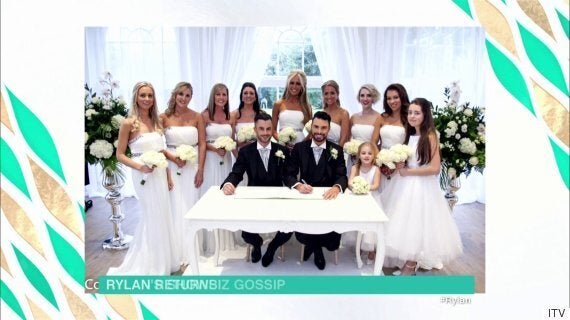 Rylan and Dan had plenty of bridesmaids
Phillip congratulated Rylan and Dan, adding: "It looked fantastic, and as we said, congratulations."
Rylan met Dan while hosting 'Big Brother' spin-off show 'Bit On The Side' when Dan was a contestant on the show in 2013, and they recently appeared on an episode of 'All Star Mr & Mrs', which they won.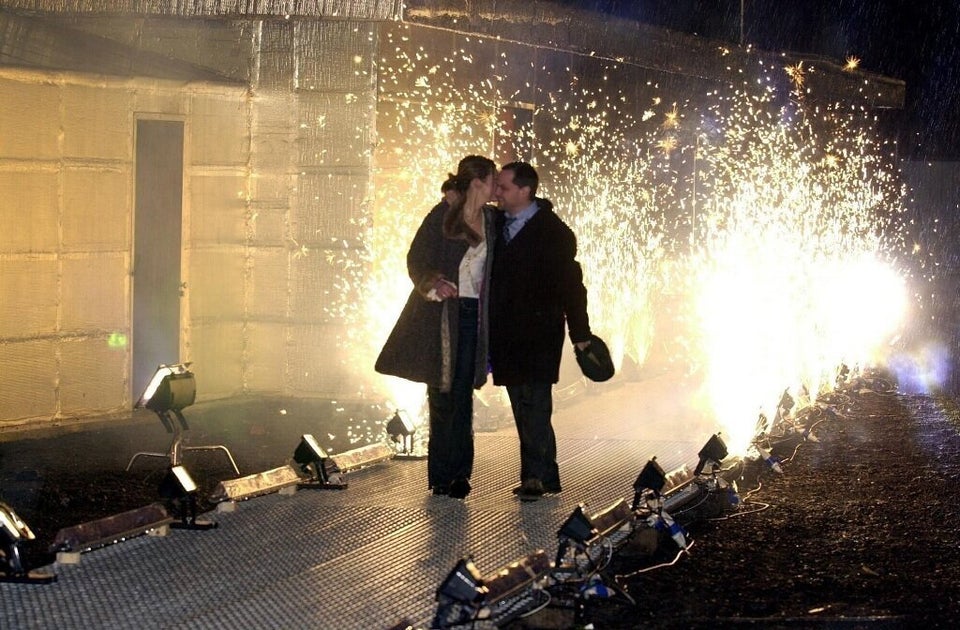 'Celebrity Big Brother' Winners
Popular in the Community