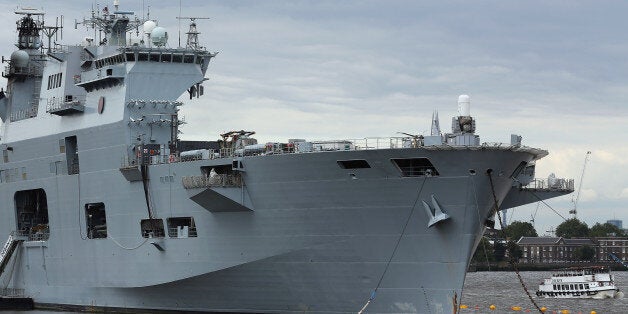 The Government is to axe the Navy's flagship to save costs despite spending £65million on upgrading the vessel a year ago.
HMS Ocean, the biggest ship in the British armed forces, is to be decommissioned in 2018 with no like-for-like replacement, the Ministry of Defence confirmed to The Huffington Post UK.
The Plymouth-based helicopter carrier, which launches assaults from the sea and played a crucial role in Afghanistan and Libya, has fallen victim to yesterday's strategic defence and security review (SDSR).
While there was on Wednesday no reference to HMS Ocean, and the MoD suggested when approached by HuffPost UK today the decision was widely known, officials later confirmed the SDSR had in fact decided "not to extend" its lifespan.
Maria Eagle, Labour's Shadow Defence Secretary, told HuffPost UK the decision was "a hammer blow" for the Navy when the new £6 billion aircraft carriers, which would be adapted to take helicopters, are not expected in service until 2020.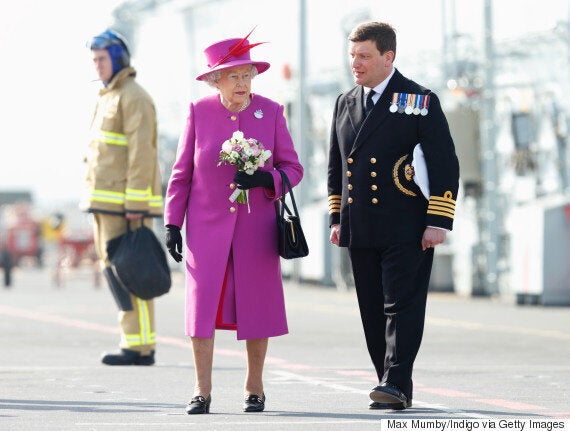 The Queen stands on the flight deck of HMS Ocean in March
David Cameron yesterday trumpeted a £178 billion military investment, with 10,000 elite troops the most eye-catching announcement among an extra £12billion promised.
But alongside deep cuts to civilian staff, the Navy appears to have borne the brunt of cost-saving measures.
The Government insists 19 frigates and destroyers - the current size of the surface fleet flotilla - will be maintained over the next five years.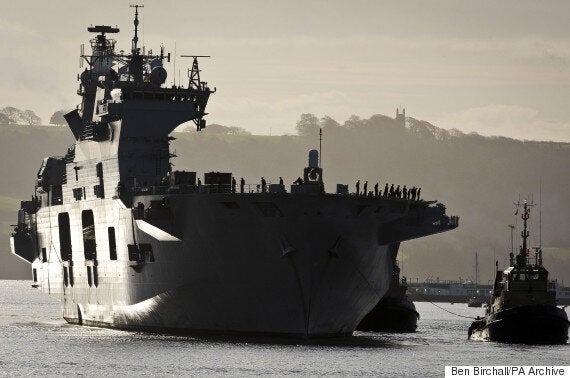 Ocean arrives in Plymouth after a tour that saw the crew launch airborne assaults which helped end Colonel Gaddafi's regime in Libya
Ms Eagle said: "In 2010 the Tories scrapped the Navy's flagship, HMS Ark Royal. Now we learn they will shelve our current flagship, HMS Ocean.
"The Government needs to come clean and explain exactly why it is retiring this key capability not only months after it was re-fitted, but years before the new class of aircraft carriers will be ready for service.
"With serious manpower issues unresolved, questions about the number of warships, and years more without maritime patrol capabilities, it is becoming clear this defence review is a real hammer blow for the Royal Navy."
An MoD spokesman said: "HMS Ocean will not decommission early and will continue in service as planned well into this Parliament. As part of the SDSR process, the decision was taken not to extend her and to decommission her in 2018, in line with her 20 year life span."