A grieving husband has given 100 love letters to strangers to honour the memory of his late wife.
Hyong Yi's wife, Catherine Zanga, died from ovarian cancer last year. To mark the anniversary of her death, the father-of-two embarked on a project called #100LoveNotes.
"After the funeral, my initial plan was to curl up, stay in bed, and wallow in grief for as long as possible. But having children who need care and are legally required to go to school forces you to get up in the morning. In retrospect, this was probably for the best," he wrote on the project's Facebook page.
"The most difficult, but rewarding, part of the past year has been to try and define a life worthy of Catherine, but without Catherine. What is a life well lived?
"My conclusion was a life filled with love. This, Catherine taught me. In return, I want to honour her love."
Hyong Yi, Catherine Zanga and their two children
Yi wrote 100 love letters then gave them out to strangers with the help of friends and his two children.
Members of the public have since tweeted pictures of their notes using the hashtag.
On Facebook, Yi added: "I am grateful for her love and wish I had just one more opportunity to tell her 'I love you', and for her to respond. While it's too late for me, it may not be for you.
"In daily life, we get so busy that we often forget to express our love for one another.
"We assume our loved ones will always be there. Today, I invite you to take a moment to honour the loves in your life. Let's remind ourselves what's most important in life – sharing our love with one another."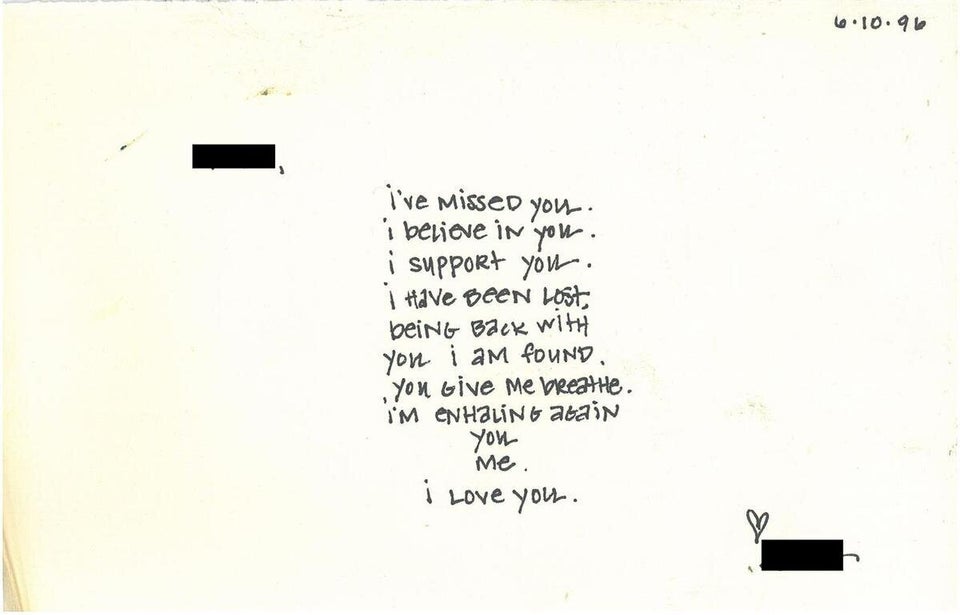 Vintage Love Letters Found In Used Books
Related