A man who found a "hefty" diamond ring outside Nando's has returned it to it's owner after launching a Facebook campaign to find her.
Andrew Samuels, 31, said he spotted the sparkling engagement ring with his "beady crow like eyes" outside the Earls Court branch of Nando's while "weaving" his way home from the pub in the early hours of Sunday 22 November.
"I felt a bit like Gollum at the time, reveling in my marvellous find," he wrote on Facebook.
"But rather than flogging this bejewelled finery at cash converters and blowing my winnings on scratch cards. I thought I had better do the honourable thing and try to track down the undoubtedly distraught owner."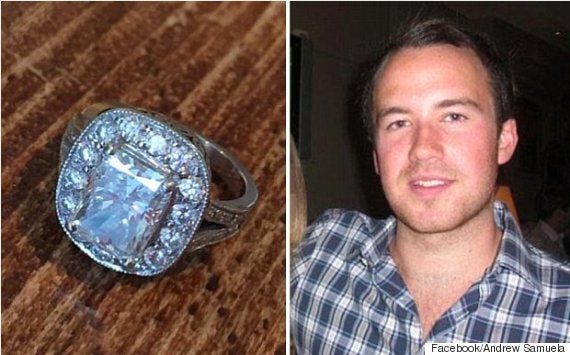 Andrew Samuels spotted the diamond ring with his "beady crow like eyes" while returning home from a night at the pub
Samuels admitted he "knows little about jewellery" and he thought the rock was probably a fake, but he was assured otherwise by a straight talking friend.
According to Samuels' Facebook post their conversation went something like this:
Me: "Check out this ring I found last night."
Married friend: "F@%K ME... that is a serious engagement ring. I would not like to be the girl that lost that this morning."
Me: "How do you know that it's an engagement ring?
Married friend: "Because it is literally covered in diamonds you moron."
Samuels told The Daily Mail the very same morning he posted the Facebook appeal, someone put him in touch with the ring's owner, and he arranged to meet he to give her back her "precious".
The pair met at a London jeweler where staff verified insurance records the woman held for the ring proved it belonged to her.
The only downside to this story is that Samuels will now not be able to turn the sparkler into the navel ring he has "always longed for".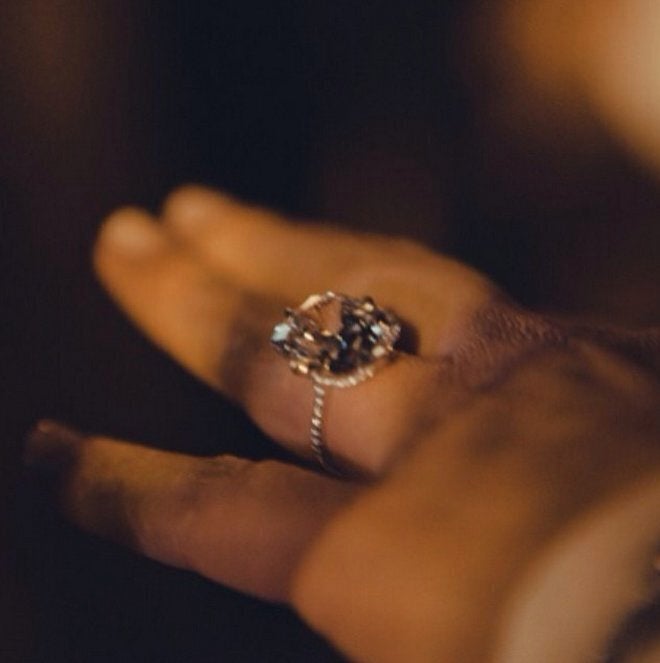 Celebrity Engagement Rings