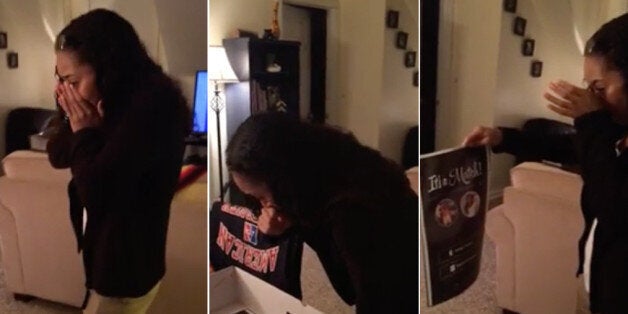 When Alana Duran swiped right on Tinder, she had no idea she was going to find much more than a love match.
As a result of the condition, Duran has undergone a hip replacement, had a pace maker fitted due to heart failure and, since 2011, been placed on dialysis after her kidneys failed. She is now patiently waiting for a kidney donor.
But her wait has finally come to an end, after her adorable girlfriend, Lori Interlicchio, secretly checked whether she was a match - and surprised her with a Tinder-themed birthday present recreating a screen grab of the app's now-famous "It's A Match" screen.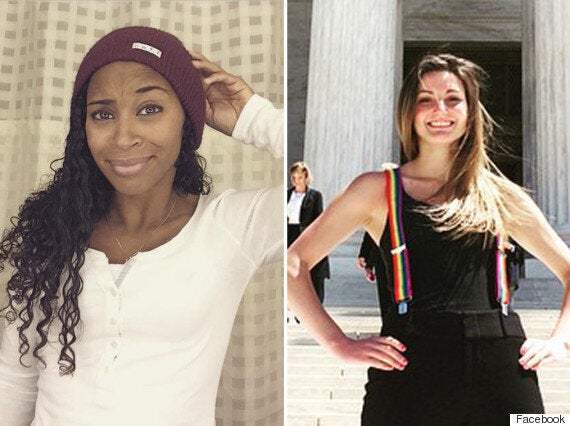 Alana Duran and Lori Interlicchio
Duran posted the emotional video to Facebook and it has now had more than 94,000 views (and counting).
"Who knew that when we both swiped right on Tinder that day, that we would be more than just girlfriends but that she would be my kidney donor!" wrote Duran.
"It's so funny how things work out. Both of us going into this relationship not expecting anything out of the ordinary.
"It's just so amazing to me that she was willing to get tested and now she's super excited to donate one of her kidneys to me. Lori, I love you so much and I'm so excited that we get to do this together. You're the absolute best."