It's a contender for song of the year, and now the video for Fleur East's hit single 'Sax' is finally here.
However, we're devastated to report that there is one vital thing missing from the pop promo - an actual saxophone.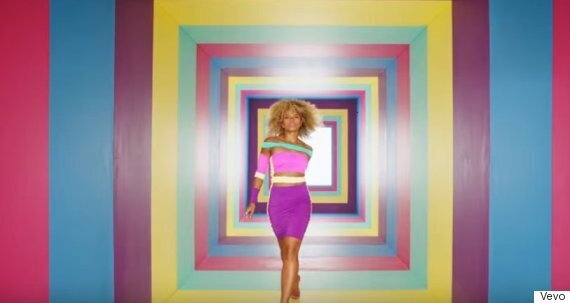 Fleur East in the 'Sax' video
Yes, despite basing a whole song around the woodwind instrument, there's not a single one to be seen in the 'Sax' video.
That's ok though, because what it lacks in saxophones, Fleur makes up for in dance moves.
The 'X Factor' runner up shakes what her mother gave her with the most incredible routine we've seen in recent times.
There's also plenty of colours and no less than four costume changes throughout the four-minute video.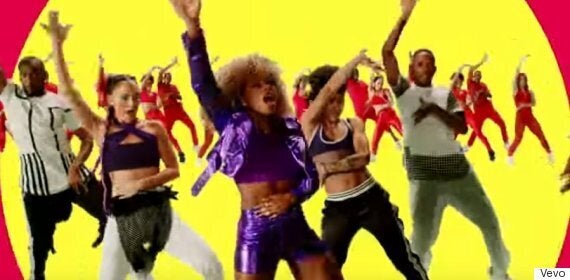 This is what is commonly known as a 'ruddy good dance routine'
But while we'll be playing it on repeat, it seems not everyone is as big a fan of Fleur as we are.
Radio 2 DJ Chris Evans recently launched an attack on 'Sax', after playing it on his Breakfast Show, branding the track "atrocious".
"You know I am no grumpo at all. I am Mr Glass Half Full but I think this is rubbish. I mean really rubbish, really really really rubbish. I think it's atrocious," he told listeners.
"I just need to check with the listeners here, about this song, I'm not at all sure about it to be honest.
"But I've checked with the team who are a lot younger than I am and they're saying it's being sold as the new 'Uptown Funk'. Well, good luck with that one."
Fleur later responded to the criticism as she played an acoustic version of the song on Radio 1's Live Lounge.
She told host Clara Amfo: "Every song can be interpreted in different ways. I think it's a fun song, I think it's tongue in cheek.
"It's not really supposed to be that serious. I enjoy music and for me music is an escape and it's supposed to be enjoyed."
Related