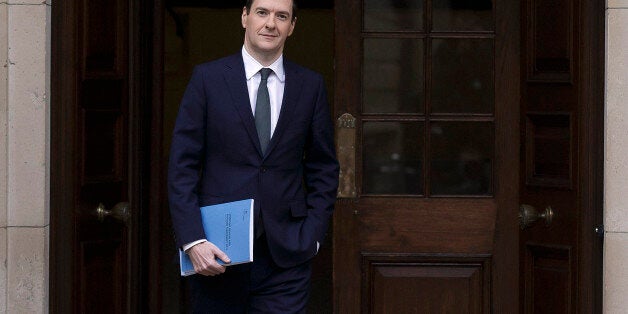 The Chancellor said yesterday "there will be no cuts in the police budget at all" after facing pressure to protect neighbourhood policing in the aftermath of the Paris terror attacks.
The 43 police forces do not find out how the spending review will affect their individual budgets until next month, and two police and crime commissioners have already issued health warnings.
Bedfordshire commissioner Olly Martins and Alan Charles, PCC for Derbyshire, said they fear the increase in funding for armed response teams and other work to tackle terrorism will come from their budgets, and point to the Chancellor's pledge on overall police spending being different from protection for the forces themselves.
Mr Martins, who in the run up to the spending review said there were currently 120 Muslims in the county who officers were trying to prevent becoming radicalised, reckons the cut his force faces will be as high as 16%.
Labour's Shadow Chancellor Andy Burnham had warned against the "small" print.
Some have pointed to the promise in the spending review "blue book" to keep force budgets at "current cash levels" - rather than at "real" levels in line with inflation - as being different from the overall budget for policing.
The Home Office, which faces a 5% cut over five years, will make £500 million of new investments in the UK's "core counter terrorism capabilities", which is where much of the concern stems from.
Mr Martins said: "The Chancellor marched us up to the top of the hill with his suggestion in the summer that policing would face cuts somewhere in the region of 25-40% and of course I am relieved that the government was persuaded cuts on this scale were a really bad idea, particularly following the Paris attacks.
"However, we need to be clear that Mr. Osborne has not marched us all the way back down the hill again because the Bedfordshire Police budget is still likely to be cut by up to 16% over the next four years."
He argues the Chancellor "omitted" to say where combating terror money would come from. Mr Martins added: "This isn't new money - it will all be taken from the police funding cake before it is divided between the 43 police forces, meaning individual force budgets will be cut.
"We will know more just before Christmas when the Home Office announces provisional grant allocations to police forces, but I suspect that by then the Chancellor's words about protecting police funding will ring a bit hollow in Bedfordshire."
Mr Charles, who said Derbyshire would still have to increase the money raised from local taxpayers through the "precept" by 2% to "stand still", also warned the Chancellor had "failed to specify" where the money was coming from.
He said: "We need to see the detail and that won't happen until we receive provisional notification of the amount of grant we will actually receive in mid-December. At that point we will have some firm facts to work with and until then it is still a wait-and-see situation."
Mr Osborne had told the Commons: "Now is not the time for further police cuts. Now is the time to back our police and give them the tools do the job. I am today announcing there will be no cuts in the police budget at all. There will be real terms protection for police funding. The police protect us, and we're going to protect the police."
Popular in the Community