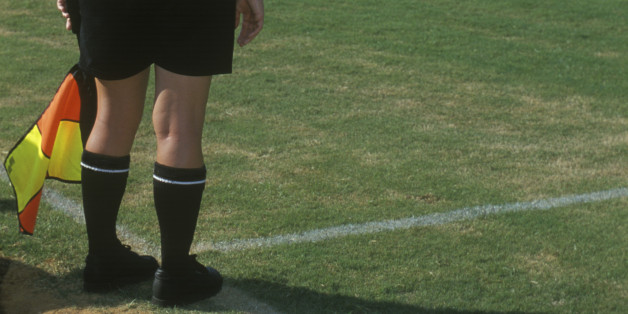 Robert Young via Getty Images
An Andalusian football player has been handed a one year ban after slapping a female linesman with his penis.
The player was also given a €468 fine for the incident, which occurred during a match between Granada-based Celtic de Pulianas and Gabia CF on November 15.
The Competition Committee of the Andalusian Football Association (RFAF) described the player's actions as "performing a public act of common knowledge which was completely undignified and disrespectful to the assistant referee and the crowd present at the game."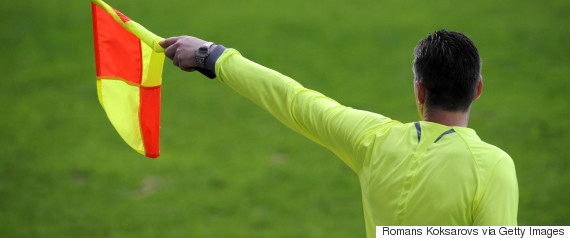 The player's club was spared punishment because they immediately sacked the player.
The offender was attending the Andalusian Second Division match as a spectator, and apparently became so enraged with a female assistant referee's performance that he hit her with his penis.
In a match report, Referee Jesús Lorenzo Rodríguez said the man "invaded the pitch and approached assistant number one and tried to hit her with his penis, which he had pulled out beforehand."
"He was wearing the team's tracksuit and I recognised him from when I'd refereed in the past," Jesús Lorenzo Rodríguez added.