A mother is furious because Nutella refused to create a personalised jar for her five-year-old daughter called Isis.
Heather Taylor wanted to buy five personalised Nutella jars for the children in her family - including her son Odhinn and daughter Isis - at a shop in New South Wales, Australia, but was only able to purchase four.
Taylor wrote about her frustration in a Facebook post explaining the issue.
"This negative publicity of such a beautiful name needs to stop now," she wrote. "My five-year-old is already being discriminated against through no fault of her own."
Heather Taylor's children (above)
Taylor, 43, said she named her daughter after the Egyptian goddess Isis and her son Odhinn after a god in Nordic mythology.
When Taylor was purchasing the personalised jars, a campaign Nutella launched in September, the name 'Odhinn' and 'Isis' were both flagged up by the shop's computer as being "problematic".
After a discussion with the store manager, 'Odhinn' was deemed, acceptable but 'Isis', an acronym commonly used to denote Islamic State, was refused.
The department store referred the mother to Nutella's parent company, Ferrero Australia.
The Ferrero Roche chief executive Craig Barker contacted Taylor the next day and said he stood by the company's position, explaining it may be viewed in a negative context.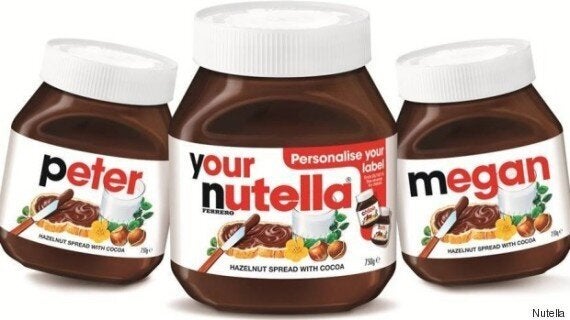 Taylor said the company was making her daughter's name "dirty".
She wrote: "A recent article in Women's Day published a list of the top names to be made illegal, Isis was the top one.
"Recently a pharmacist pointed out upon dispensing her medication, that this is not a great name to have.
"I of course disagree. [They] are choosing to refuse my daughter's name in case the public refers to it negatively."
In a statement, Ferrero Australia confirmed the label in question was not approved for printing due to its sensitive nature.
"Unfortunately, this has meant there have been occasions where a label has not been approved on the basis that it could have been misinterpreted by the broader community or viewed as inappropriate."
Taylor said: "I am starting to get to the point where I don't want to call her name out, because she's going to start noticing people looking."