Severe storms have prompted a mass evacuation of the 'I'm A Celebrity' camp.
READ MORE:
The adverse weather conditions, which included thunder and lightning storms, forced bosses to move the celebrity contestants from the main camp, to take shelter in the Bush Telegraph.
An insider tells The Mirror: "We are used to storms here but I have never seen anything like this. We had to think of the safety of the celebs so they are taking shelter in the Bush Telegraph."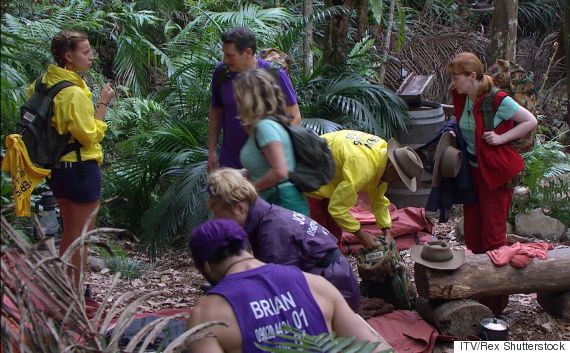 'I'm A Celebrity'
In a nightmare for producers, the extreme weather also prompted a loss of power to the crew's cameras, meaning they're reportedly in a "race against time" to get Sunday's show ready.
The source continues: "This is affecting lights, camera and the action in camp.
"We hope it will pass quickly but then there will be a clean up operation and we will need to restore power to the cameras as soon as possible so we don't miss any action."
However, this isn't the first obstacle that 'I'm A Celebrity' bosses have been faced with this series.
It was reported earlier this week that an infestation of ticks was causing problems behind the scenes, while a strike among airport workers in Australia around the time the celebrities landed Down Under also made things difficult for producers.
They were later forced to seek a replacement for Stephanie Davis, who pulled out of the series at the eleventh hour, on the advice of medics, due to a severe nut allergy.
'I'm A Celebrity' continues on Sunday night, at 9pm.
LIKE US ON FACEBOOK | FOLLOW US ON TWITTER