A plus size designer has faced an online backlash after making a Rihanna-inspired 'cupcake' dress.
Alysse Dalessandro, who runs fashion label Ready To Stare, was accused by commenters on her Instagram page of perpetuating the idea that full bodied women should not show their curves and ought to hide them instead.
But Dalessandro isn't taking the criticism lying down, instead stating on her Twitter account that the dress is her "fuck you to 'flattering' fat girl clothes."
Rather than encouraging women to hide their bodies, she revealed her clothes were designed to help them celebrate fashion in all sizes - stating in an Instagram post that she created the dress because she wanted to wear something with a similar silhouette to Rihanna's puffball Grammy dress, but that no one else was making anything like it.
Speaking to ATTN, the designer said: "I always say that I don't want to just be an innovator for plus size, I want to break fashion boundaries in all sizes and there aren't a lot of straight size designers even making something like this.
"This dress was a direct challenge to the idea that a plus size woman is only acceptable if she is actively trying to look thinner."
Along with disgruntled plus size shoppers, Dalessandro also had to deal with cruel online trolls who used the opportunity to make fun of her size.
She told ATTN that a lot of people use body positive hashtags just to make fun of the plus size movement, but she won't let the negative commenters discourage her from posting what she wants.
"Online, you aren't a human to [mean commenters], you are the manifestation of their insecurities and what they hate about themselves. That's one thing I learned right away from being a visibly fat person on the internet.
"I've also developed a really strong support system online as well. The good definitely outweighs the bad. And it's ultimately a trade-off that I am willing to make."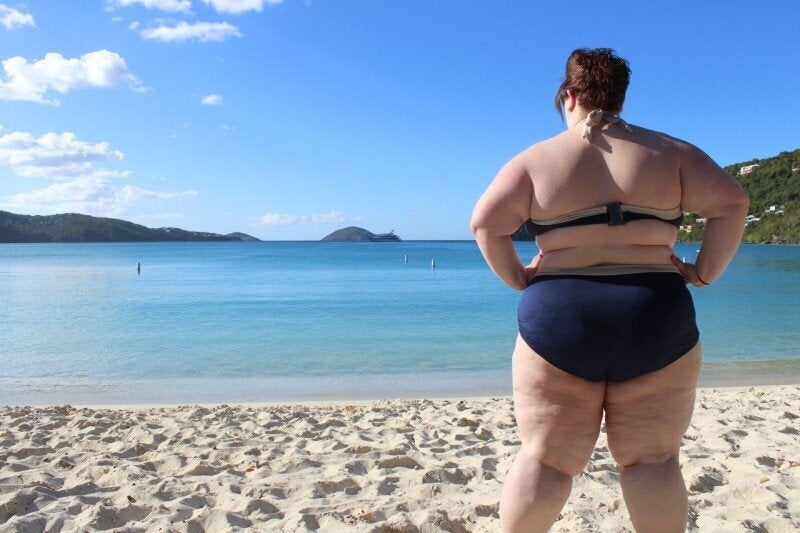 We Exist: Diversity In Plus Size Bodies