We've got to hand it to Ferne McCann, who managed to bag a meal for all of her campmates in Wednesday's 'I'm A Celebrity'... but she had to undergo one of the scariest Bushtucker Trials in recent memory to do so.
Ferne spent eight minutes in the Panic Pit to win stars for the rest of her fellow contestants, where she was left in the dark and joined by a load of jungle pythons.
For the trial, Ferne had to crawl into a tunnel, where she was then strapped down, as snakes began to fill the pit.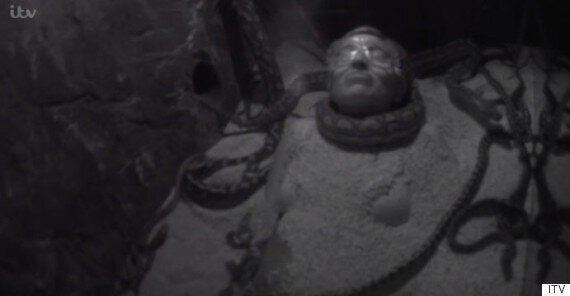 Ferne McCann in the Panic Pitt
After five minutes in the Panic Pit, the lights went out, and a visibly terrified Ferne found herself with a python around her neck.
We take her hat off to her, though, even at her most terrified she could still manage a celeb-based joke, claiming: "It's round my neck… it's gonna strangle me, I'm doing a Britney Spears."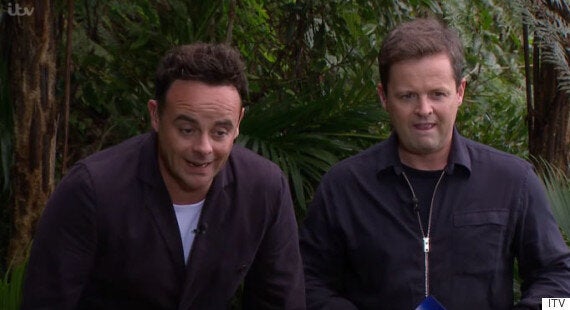 Ant and Dec were visibly shocked by the trial
Once she'd completed the terrifying challenge - which Ant and Dec said was the "toughest" of the series so far - she said it had been a "horrific" experience, adding: "I think I'm a bit in shock…
"I started to panic and well up a little bit when [the snake] was on my face. That wasn't very nice. And then the big one…
"I feel really overwhelmed, so much so that I could burst into tears, but I can't cry again."
Watch the trial in full below:
Lady Colin Campbell, who has now left the jungle, had previously been chosen by the public to take part in the Panic Pit trial, but refused to do so, on the grounds that it reminded her too much of the death of her cousin, who "was murdered by being buried alive".
'I'm A Celebrity' continues on Thursday night at 8.30pm, on ITV.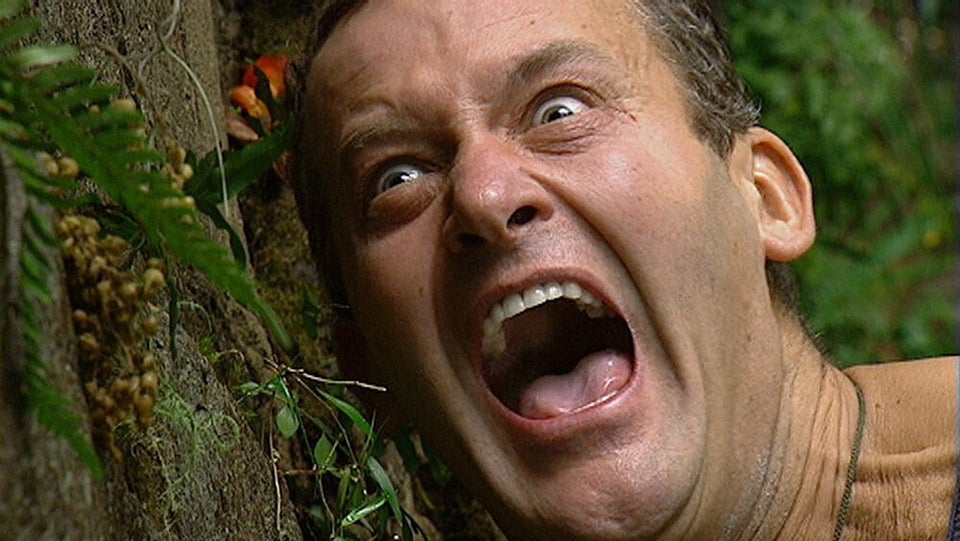 'I'm A Celebrity': Most Memorable Bushtucker Trials
Related