The former 'Coronation Street' star will appear in the 'Text Santa' special, which is set to air as part of the annual fundraiser later this month.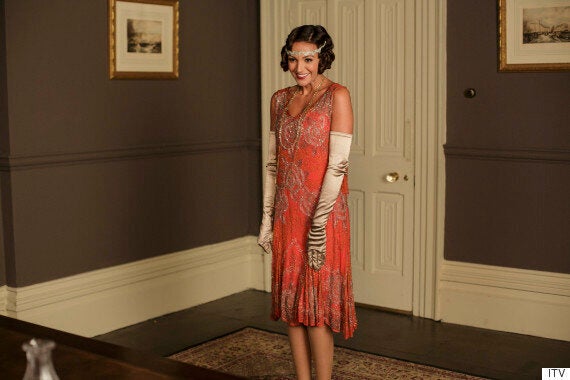 Michelle Keegan in the Text Santa 'Downton Abbey' special
Ahead of her appearance, ITV have released pictures of Michelle on set, dressed as a 1920s flapper girl.
The sketch will see her and a host of other stars auditioning for the role of Santa, as she tries to impress Hugh Bonneville's Lord Grantham and Penelope Wilton's Isobel Crawley with her acting.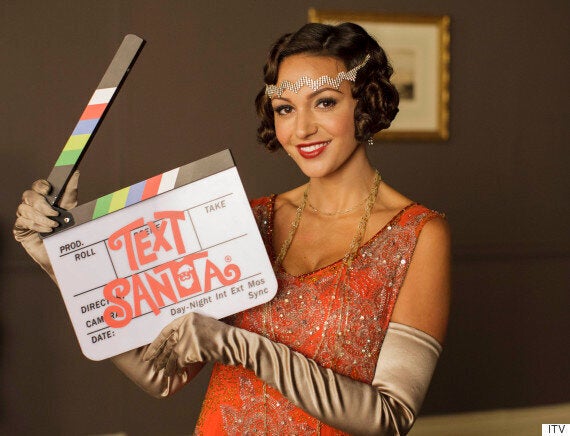 Michelle will be poping up in the Crawley household
It will be the penultimate installment from the Crawley residence, as the last ever episode of the ITV drama is set to air on Christmas Day.
Bosses have unveiled a new trailer teasing the action ahead, which shows Henry Talbot struggling to play stepdad to Lady Mary's son George, while she is also keen to make up with sister Lady Edith, after ruining her engagement to Bertie Pelham.
The servants are also seen bidding farewell to controversial Thomas Barrow, while Lily James returns as Lady Rose, after bowing out at the end of series four.
There's also a first look at Bertie Pelham's mother, who is played by 'Miranda' star Patricia Hodge.
The 'Downton Abbey' Christmas special airs on Christmas Day at 8.45pm on ITV, while Text Santa airs on 18 December on ITV.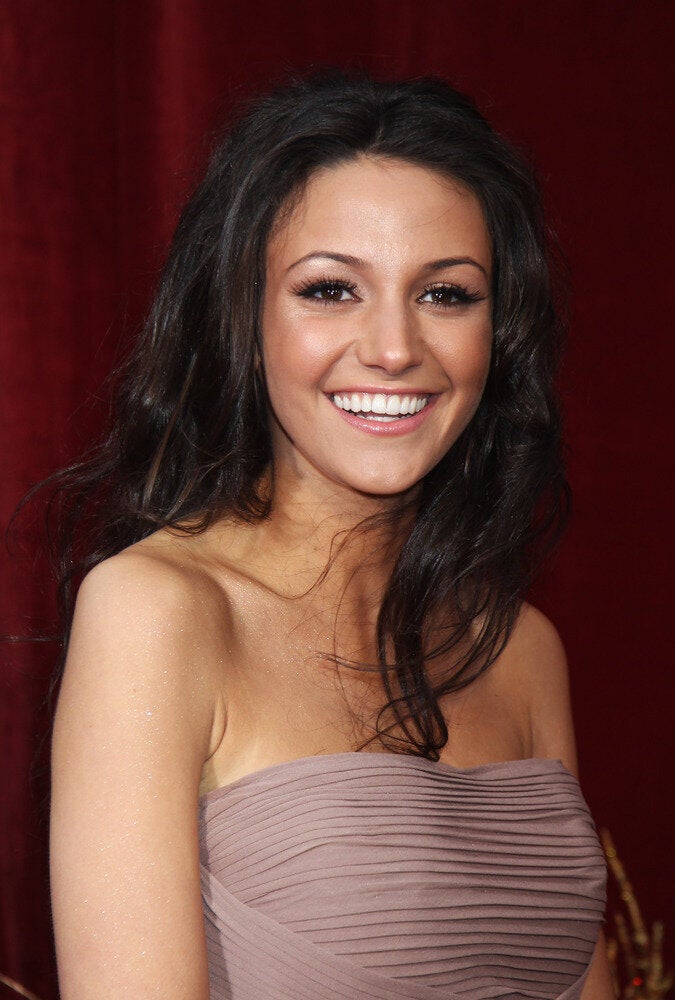 Michelle Keegan: Her 100 Sexiest Pics