'EastEnders' bosses have teased the drama ahead this Christmas, revealing a set of haunting new pictures, which show that it's certainly not the season of goodwill to all men in Walford this year.
The images reveal that the Beales, the Mitchells, Vincent Hubbard, the Carters and Stacey, Martin, Shabnam and Kush will all take centre stage on the BBC One soap over the festive period, with producers promising that for one of them, this Christmas will be their last.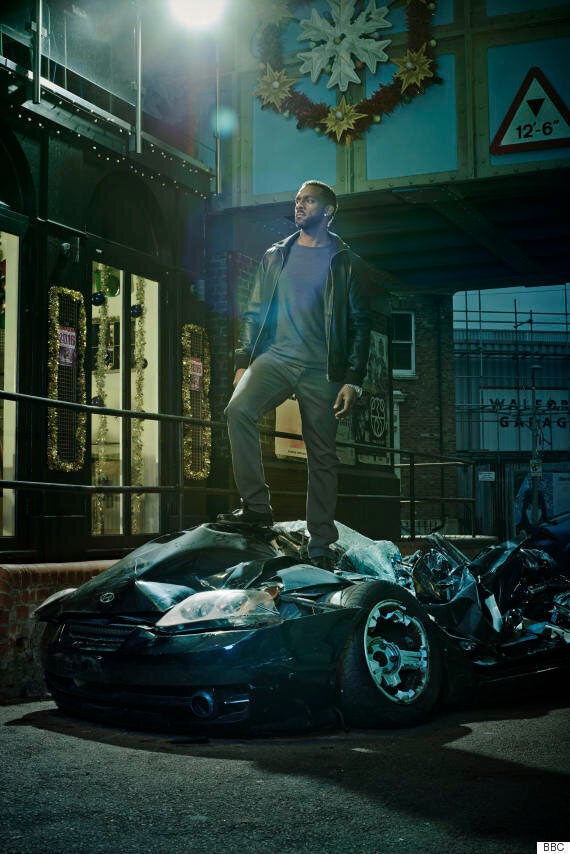 Vincent's war with the Mitchells will reach new heights
One snap shows Vincent (Richard Blackwood) stood on the top of a crushed car, as the war between the Mitchells and Hubbards reaches its dramatic climax. But with someone caught in the crossfire, who will live to tell the tale?
Another sees the Beales and the Mitchells all eating Christmas dinner off a coffin. The families are set to spend Christmas Day together, but with tensions running high amongst the adults, little do they know that hostilities between Bobby and Dennis are escalating, triggering a catalogue of incidents, which leave lives hanging in the balance…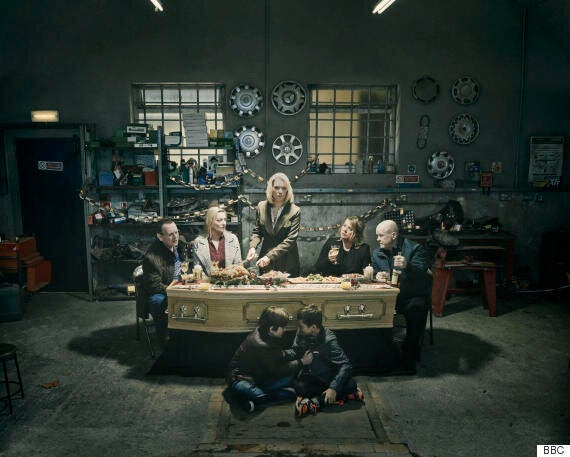 The Beales and the Mitchells are spending Christmas Day together
Meanwhile, it also looks set to be a unhappy Christmas for Stacey Branning (Lacey Turner), Martin Fowler (James Bye), and Shabnam and Kush Kazemi (Rakhee Thakrar and Davood Ghadami).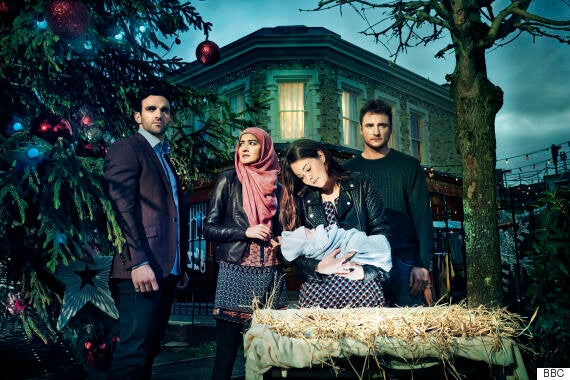 Will Stacey's baby secret come out?
After Stacey finally unlocks the mystery to her key, pressure for the expectant mum builds. With that Kush knowing he's the father of her baby, she is tries desperately to stop him from telling an oblivious Martin and Shabnam. But when her waters break at the nativity, will the truth finally out?
The climax to Linda Carter's rape storyline is also teased in the pictures, with Mick (Danny Dyer), Linda (Kellie Bright), Shirley (Linda Henry) and Dean (Matt Di Angelo) all looking battered and bruised on the day of Mick and Linda's wedding.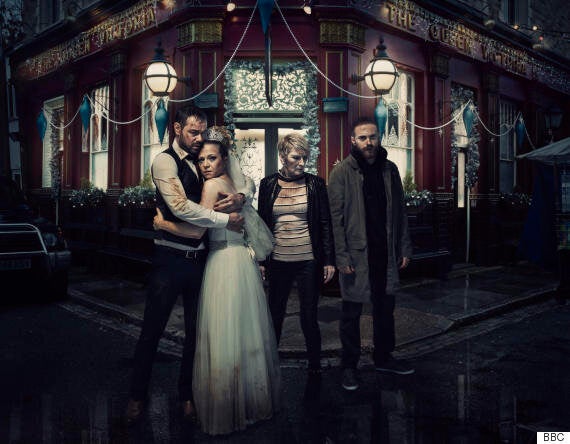 The Carters' wedding day will not go off without a hitch
With everyone finally knowing the truth about Dean, the Carters are reunited as he is ejected from the family. However, fuelled by rage, he returns wanting revenge, plunging them all into mortal danger…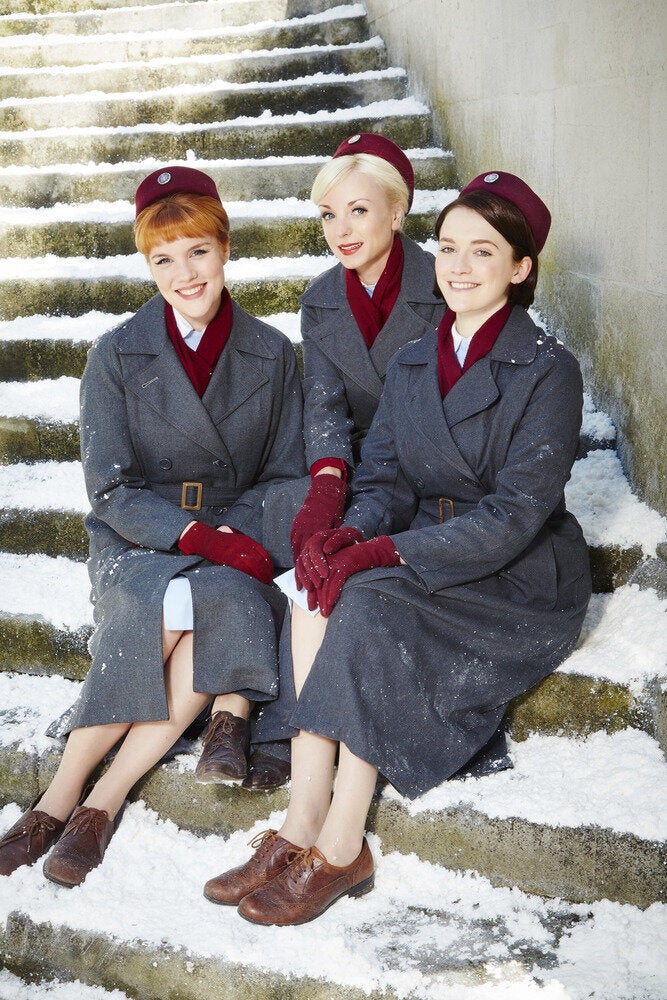 Christmas 2015 on BBC One