Bobby Beale has another outburst in tonight's (Friday 4 December) 'EastEnders', and Jane Beale is on the receiving end again.
MORE 'EASTENDERS':
The youngster has caused problems for Jane in recent months, and while she initially protected him when it emerged he was behind Lucy's murder, it seems she could be about to have second thoughts.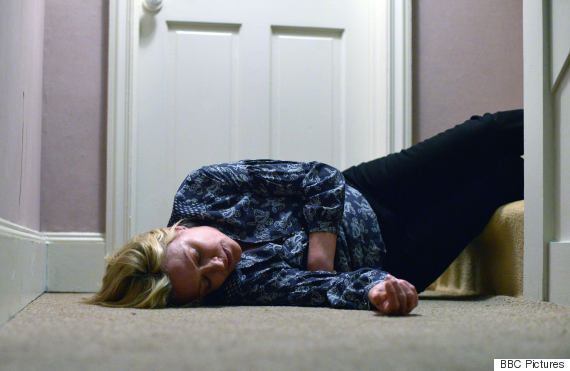 A lifeless Jane is left at the bottom of the stairs
While the rest of Walford celebrates the big Christmas light switch-on, Jane is stuck at home with Bobby who has been misbehaving.
He isn't happy about having to swap bedrooms to make space for Kathy, but his pre-teen tantrum steps up a level when he pushes Jane, at the top of the stairs.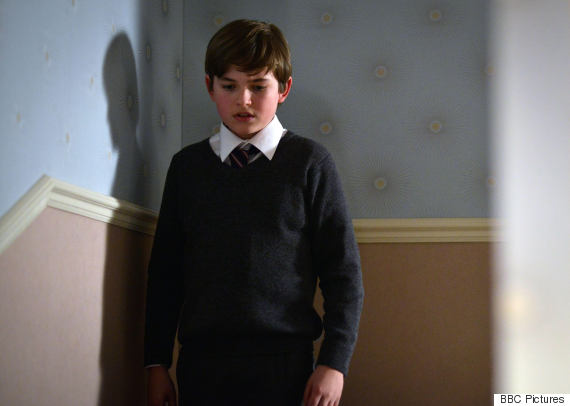 Will Jane report Bobby to the police?
The storyline will continue to escalate in the coming weeks and 'EastEnders' executive producer Dominic Treadwell-Collins previously teased what's to come, stating: "Bobby is definitely one to watch, as you'll see… he's a little bit of a little bastard! That story is going to reach its climax at Christmas."
A number of other big storylines are set to climax during the festive season, and Stacey's baby news is just one of the secrets that could be let out of the bag on the 25 December.
Watch 'EastEnders' at 8pm on friday 4 December, to see the events unfold.
LIKE US ON FACEBOOK | FOLLOW US ON TWITTER