The TV host has only just given birth to son Chester when she met up with Phillip to catch up, during her maternity leave from the ITV daytime show last year, when the combination of tequila and sushi nearly spelled disaster for her.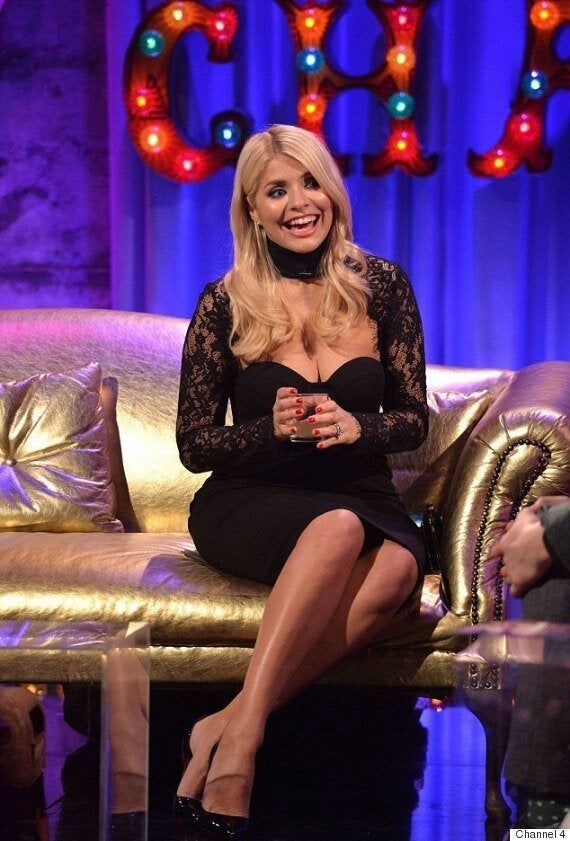 Holly Willoughby on 'Alan Carr: Chatty Man'
Recalling the alcohol-fuelled lunch during an interview on tonight's 'Alan Carr: Chatty Man', Holly said: "I love my tequila, as you know, and I'd not long had Chester so this was my first foray going out into the social world once again and we went to a sushi restaurant.
"So, I'd had a belly of raw fish and then he made me drink margaritas and I don't remember much else.
"It's actually put me off tequila. I haven't really been able to drink it since. He broke me."
Holly, who is nicknamed Holly Willough-boozy by 'Celebrity Juice' co-star Keith Lemon, also revealed that they ended up drunkenly pinching things from the restaurant where they were eating.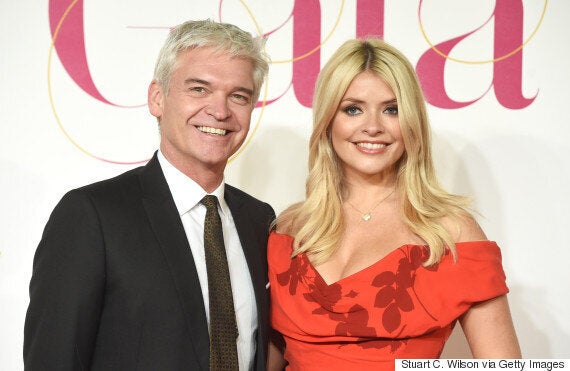 Holly with Phillip Schofield
"He doesn't remember much of that day we went out either," she said of Phil. "We both came home with something from the restaurant. You know sometimes restaurants have hand soap you can buy?
"We woke up the next morning and he went to me, "I appear to have a bottle of hand soap from the restaurant we were in. Did we steal it?".
"I was like 'I don't have one', [I] went up in to my cupboard and there it is. So Phil, being lovely Phillip Schofield, rang them!
"I was like, 'Deny! Deny! Deny!' and he said, 'I've checked all my receipts and we don't seem to have anything for hand soap. Did we rob you?' They said we were clearly having a good time so we could have it on them!'"
Phillip was due to appear on Alan Carr's Channel 4 chat show alongside Holly, but is currently with his family after his brother suddenly fell ill earlier this week.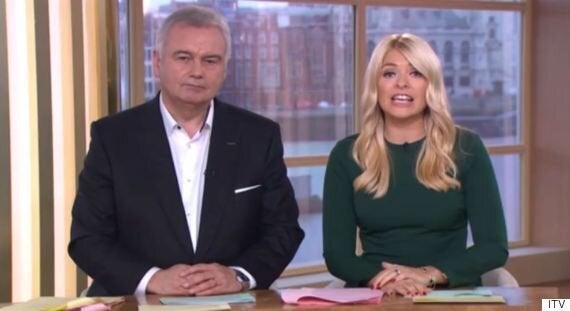 Eamonn Holmes hosted 'This Morning' alongside Holly Willoughby
Speaking on Monday's show, Holly told viewers: "Sadly Phillip can't be here this morning as his brother has been taken ill suddenly."
"We wish him lots of love, and we are all thinking of you."
'Alan Carr: Chatty Man' airs tonight at 10pm on Channel 4.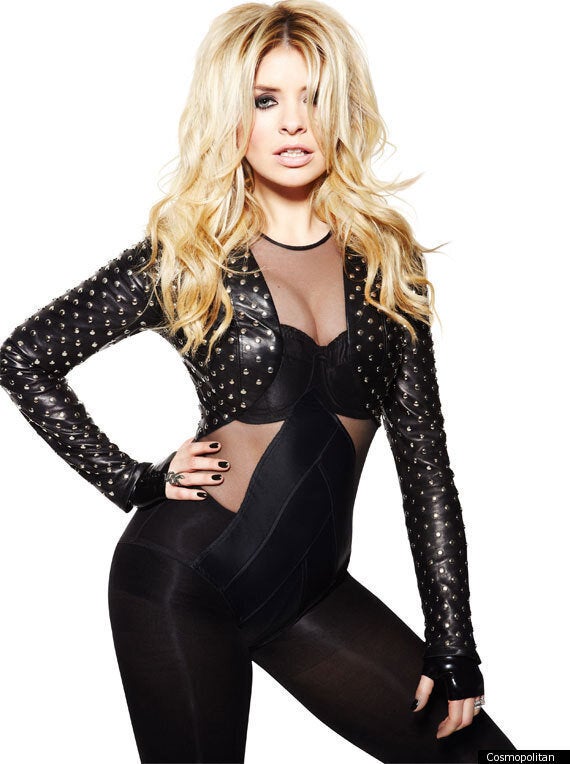 Holly Willoughby: Her 100 Sexiest Pics