'EastEnders' fans are in for a massive surprise over the Christmas period, as the soap's boss has revealed there are twists and turns planned that "no-one knows about".
While many spoilers about the festive episodes have already been released, viewers can look forward to many unexpected plot lines, as 'EastEnders' producers look to replicate the success of the show's 30th anniversary live week, which saw Bobby Beale unmasked as Lucy Beale's killer, and Kathy Beale shockingly return from the dead.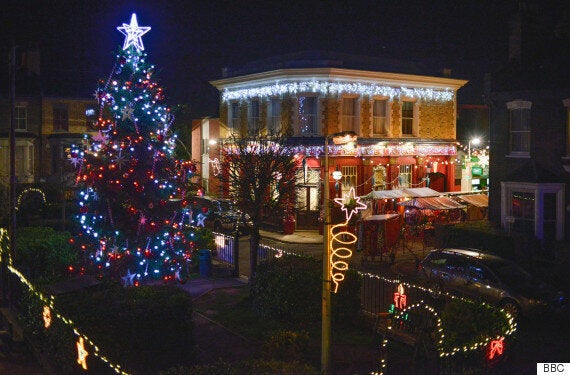 There's plenty of surprises in store for 'EastEnders' fans over Christmas
One of the surprises that the BBC soap has in store is killing off a character on Christmas Day.
Speaking about the plans, executive producer Dominic Treadwell-Collins said that they had been keen to keep details strictly under wraps in order to thrill fans.
"We've kind of pushed the boat out a little bit this year," he said during an interview on BBC Radio London.
"Normally 'EastEnders' looks at Christmas Day on its own, but what we've tried to do this year is look at it the way we looked at Live Week back in February.
"From Christmas Eve, going all the way through to January and beyond, the stories keep on coming and the twists keep on coming.
"On Christmas Eve, a story starts with Stacey and you've also got Vincent's feud with the Mitchells, building through to Christmas Day when everything will explode massively."
He continued: "We've got twists and surprises, the way we did in Live Week, that no-one knows about. There's some really, really big surprises that we haven't revealed and we're not going to reveal, so you're going to have to watch live on Christmas Day.
"Someone will die on Christmas Day that we haven't revealed to anyone, so that will be a surprise."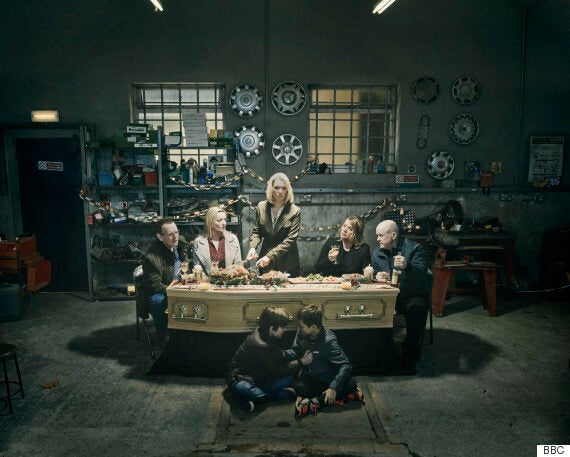 The Beales will take centre stage in one of the storylines
Spoilers that have already been released have revealed that Charlie Slater (Derek Martin) is set to die, but there will be another death, which will remain a mystery until the scenes air.
Dominic added: "The action keeps going. You've got Danny Dyer's stag and it goes through to Mick and Linda's wedding. There's a lot of secrets blowing up between Vincent and Kim. You've got Mitchells, you've got Beales, Kat and Alfie come back, and then there's a massive new story for Stacey Slater."
For more 'EastEnders' news, gossip and spoilers, visit our dedicated page here.
Take a look at pics from the Christmas storylines in the gallery below...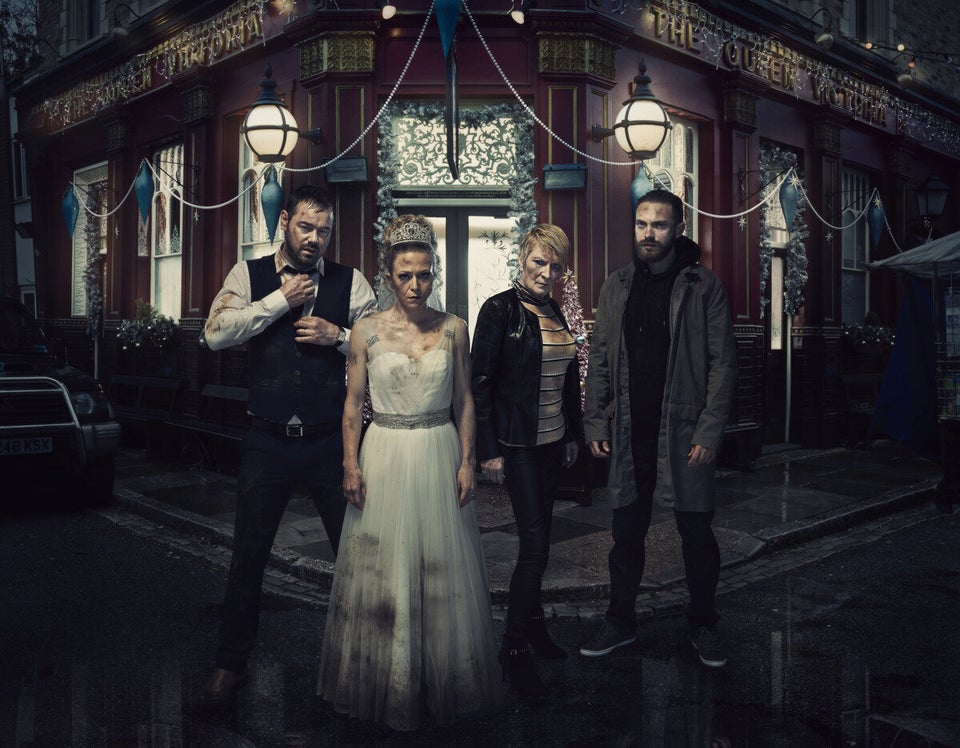 'EastEnders' Christmas 2015
Popular in the Community