Facebook, Twitter and YouTube should be doing more in the fight against Islamic State, Hillary Clinton has suggested in an interview.
Speaking on an American political programme, "This Week with George Stephanopoulos," she explained why the tech giants need to work more closely with governments to track down militants.
"If you look at the story about this woman and maybe the man, too, who got radicalised, self-radicalised, we're going to need help from Facebook, and from YouTube and from Twitter, she told host George Stephanopoulos.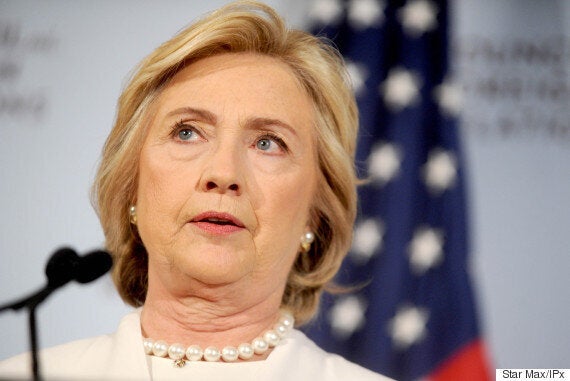 "They cannot permit the recruitment and the actual direction of attacks or the celebration of violence by this sophisticated Internet user."
"They're going to have to help us take down these announcements and these appeals," she added.
When Stephanopoulos pressed her on encryption services maintained by companies such as Apple, she called for a middle path that would satisfy security and privacy concerns.
"I have to to believe that the best minds in the private sector, in the public sector could come together to help us deal with this evolving threat.
"And I know what the argument is from our friends in the industry. I respect that. Nobody want to be feeling like their privacy is invaded. But I also know what the argument is on the other side from law enforcement and security professionals."
At another speech at the Brookings Institution, where the Saban Forum was being held, she called for greater engagement from the tech community.
According to the New York Times, this included tackling encrypted communication -- a type of technology that protects users' messages from being read by a company.
Her comments come in the wake of the San Bernardino massacre where 14 people were killed by a Muslim couple, who had pledged allegiance to ISIS using a Facebook alias.
Privacy advocates have said Clinton's suggestion could give the government a backdoor to get rid of encryption all together.
Software engineer, P. H. Madore believes that making encryption illegal will only drive dangerous communications further underground.
Writing on Hacked, he explained: "The government making something illegal simply creates a black market in it, and typically only those willing to break the law then have it.
"In a more digital example, the seemingly immutable nature of content piracy is another great example.
"Those willing to pay subscription fees and download fees to content providers do so, but the rest continue to pirate like it's 1999.
"This is to say that even if officials have their way, the bad guys will still use encryption, even if they are forced to pick up development on their own."
Popular in the Community