A man faked his own arrest in order to give his girlfriend a marriage proposal she would never forget.
Jeff Schulte was driving with his girlfriend Jenna Reitz when he was pulled over for speeding and asked to get out of the car.
What Reitz didn't know was that the whole incident was set up by Schulte with the help of his local police department.
Things escalated when the officer, Matt Chiles, told Reitz there was a warrant out for her partner's arrest. He then asked Reitz to step out of the car to identify some potentially stollen goods in the boot.
Much to Reitz's relief, what she saw next didn't fill her with dread. Schulte was bent down on one knee behind the car, holding out an engagement ring.
Thankfully she saw the funny side, remembering that Schulte was pulled over for speeding the first time he met her parents.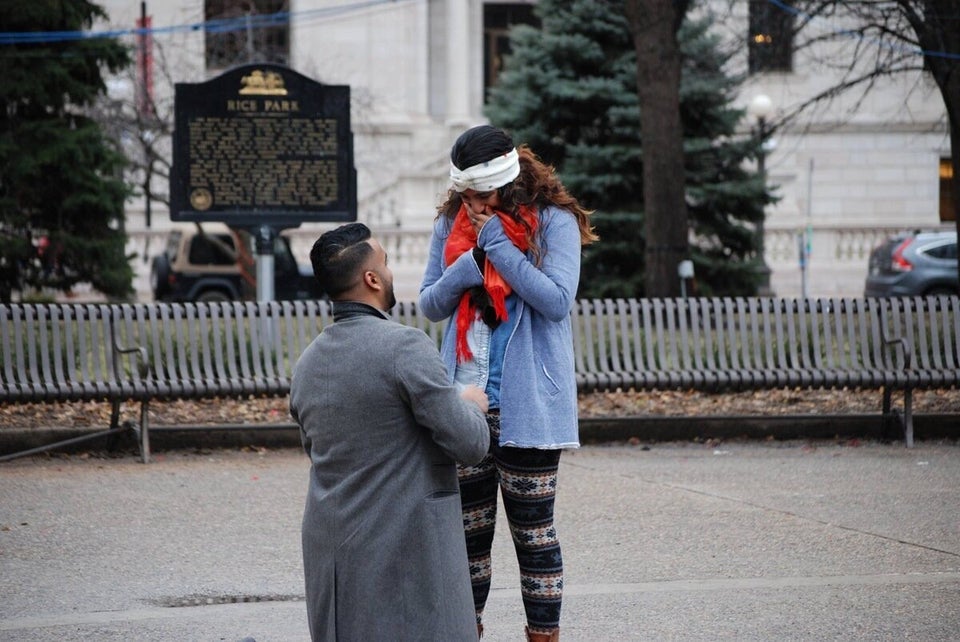 Holiday Marriage Proposals
Related