A teenager who has been kicked out of lessons for wearing a nose stud is refusing to take it out despite the fact it could land her parents in court.
Demijoe Bamforth, 14, only recently got the piercing and has been sent away from Kelvin Hall School in Hull, East Yorkshire, every day since.
Bamforth claims she can't take the piercing out for six weeks as she may get an infection or the heal may heal over.
She said: "I'm missing out on my education just because I've got a piercing."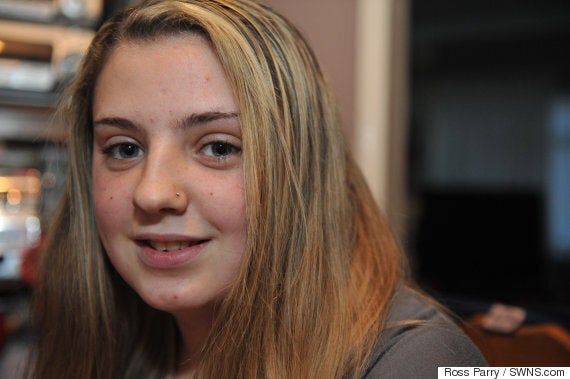 Bamforth got her nose pierced for her 14th birthday
Bamforth, whose brother also attended Kevin Hall School, had the facial piercing done to celebrate her 14th birthday.
She claims no one noticed at first, but she was then pulled up on the nose stud and has not been back to lessons since.
The school originally told the teenager she would be placed in isolation until the piercing was removed, but she refused to.
She explained: "When I'm on my own, I get depressed because I can just think about everything."
Bamforth currently has had ten unauthorised absences marked against her - two for each day - and if she reaches 20 then her parents may be taken to court.
For every day of school she misses, Bamforth's mum Vicky Stark and dad Neil Bamforth come closer to being fined up to £1,000 - a fine they say they "can't afford".
Stark, 38, said: "I don't like the piercing, but it's literally as big as a spot - you can hardly see it.
"If she's not allowed it, then she's not allowed it, but there's not a lot I can do.
"I'm trying to be as fair as I can with the school, but they are blatantly saying no to everything I'm suggesting.
"I just want them to compromise because I've been left not knowing what to do for the best. I'm terrified about being taken to court."
The family claims Bamforth is still turning up for lessons every morning. However, she is not marked as present because the school sends her home.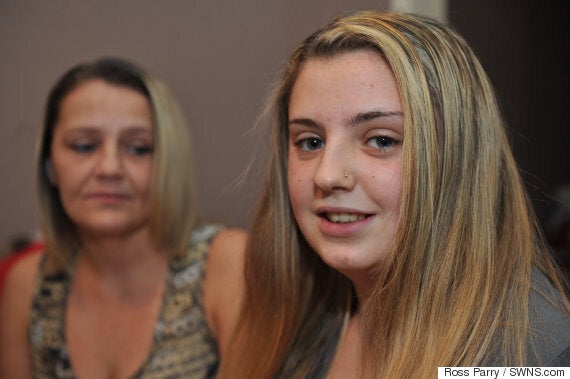 Bamforth's mum said she is still sending her daughter to school every day
Stark said: "I'm sending her to school every day but I'm being told I'm not because they are taking marks off her.
"I've tried every way, but I will not put Demijoe in isolation - she's absolutely petrified of it."
Stark is concerned that leaving her daughter on her own may cause her distress.
She said: "We're on a really good page with Demijoe at the moment.
"She is really well within herself and I can see this pushing her right back. I'm frightened.
"I'm a bit disappointed with the school and I'm a bit surprised.
"Her normal teacher has always been brilliant. It seems like I can't do anything right."
Ray Khan, deputy headteacher at Kelvin Hall School, said: "In common with virtually all schools, we do not allow facial piercings of any sort.
"Parents are fully aware of this when they choose to send their child to Kelvin Hall.
"The Department for Education expects schools to have, and maintain, strict rules with regard to uniform and appearance.
"We have taken this position throughout our journey to becoming 'outstanding' in all categories."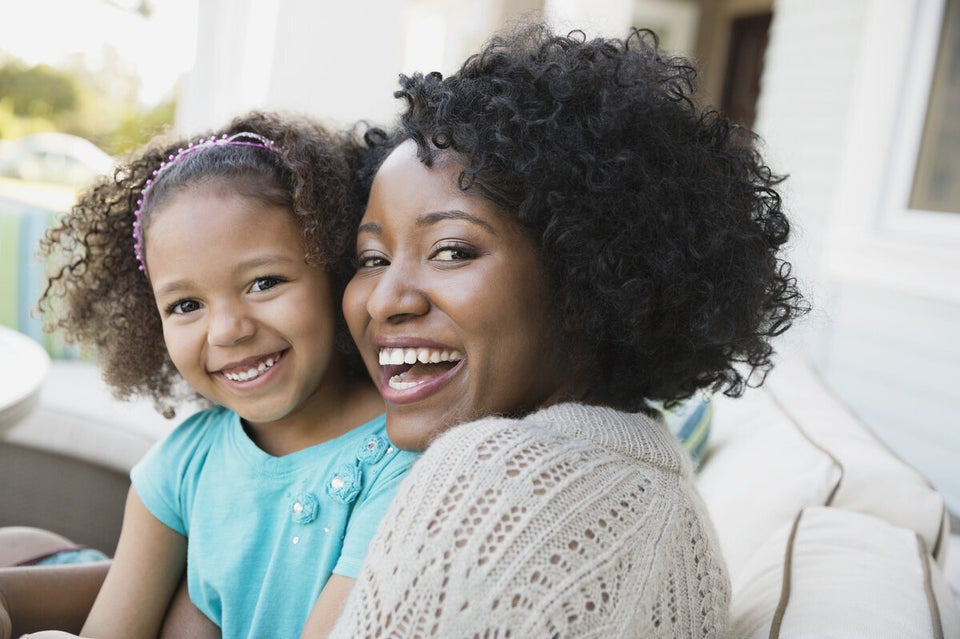 5 Ways To Calm First Day School Jitters