A university student has been grilled by counter-terrorism police after he accessed Islamic State propaganda online as part of his course reading.
University of East Anglia (UEA) students taking the 'Clash of Fundamentalisms' module were told by their professor to read passages from Dabiq, the pro-Isis online magazine.
Links to specific passages were posted on Blackboard, an online portal, by their professor, but were swiftly told to delete the files as a "top priority", according to student site The Tab.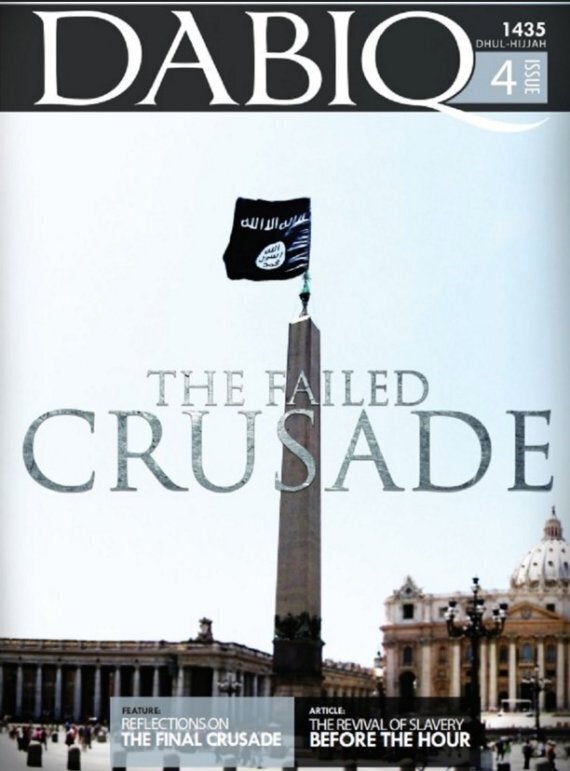 Isis propaganda magazine Dabiq
However one student was questioned at their home by counter-terrorism officers from Norfolk Constabulary's Special Branch.
A fellow third year student, who is also on the Politics, Philosophy and Language course, told student newspaper Concrete: "The point of the reading was to understand how jihadism is promoted by these groups and how they try to influence people's opinions.
"I was really shocked that a student was questioned. It just goes to prove that the government really are watching our internet history. It's a silly policy. It's reactionary rather than being proactive. People need to be allowed to learn about this stuff in order to know they disagree with it."
A spokesperson for the university said: "The university can confirm that a politics student taking the Clash of Fundamentalisms module was questioned last week after clicking on a link to a website.
"The site analyses and challenges the publications of extremist ideologies. The legitimate academic study of such causes is fundamental to countering them, however this particular link has now been removed from the course materials.
"We will continue to work with our partners to avoid any future issues arising."
A course description on UEA's website reads: "This module examines the clash between competing ideologies of neoliberalism and Islamism since the late 1970s to the present day.
"The module will develop understanding and critical thinking on religious and socioeconomic fundamentalism in a globalised world. In an age of austerity and terrorism understanding the theoretical and ideological underpinnings of neoliberalism and Islamism has never been more important."