Cara Delevingne is facing an internet backlash over claims she "ripped off" another brand's design.
Both Delevingne and girlfriend St Vincent have been pictured wearing Otherwild's 'The Future Is Female' sweatshirts in recent weeks, so it was no surprise fans wanted to copy their style. But what the model did next was a shock for some.
"A lot of you have been asking for one of these – so I decided to put them up for sale, with proceeds going to Girl Up," Delevingne captioned the below photo on her Instagram.
Models Cara Delevingne and Adwoa Aboah
The supermodel-turned-actress said proceeds from the sale of the sweatshirt would be donated to Girl Up, an organisation dedicated to uniting young girls into changing the world, and she (belatedly) tagged @otherwild in her post.
But Otherwild states on their Instagram that Delevingne hasn't bought the shirts wholesale from the original source.
"Delevingne has changed the line's attribution several times in the past 24 hours, she has not yet offered to wholesale from us nor cease and desist blatantly copying and selling our designs," they wrote on Instagram.
Otherwild explain the reason they're so annoyed isn't because they created the slogan – it's actually an authorised remake of a shirt worn by folk singer Alix Dobson - but because they're a small feminist-owned business, donating a percentage of their profits to Planned Parenthood.
Otherwild's Instagram post continued: "If model/actress Cara Delevingne wanted to sell my line, she would need to wholesale them from Otherwild, and because we donate 25% of our line's proceeds to Planned Parenthood, Delevingne's ethical practice would benefit not only our woman-owned small business but would also serve as a significant donation to PP.
"Delevingne could also choose not to wholesale from Otherwild and create her own design of the slogan on clothing to sell," they added.
"But Delevingne's choice to lift and manufacture Otherwild's design, claiming it as her own to sell with an undisclosed charitable offering, is indefensible."
"Her actions ironically counter the very message of the slogan 'The Future Is Female', and it's confounding that she would do this to a small queer feminist-owned business after purchasing the product from us just a few weeks ago."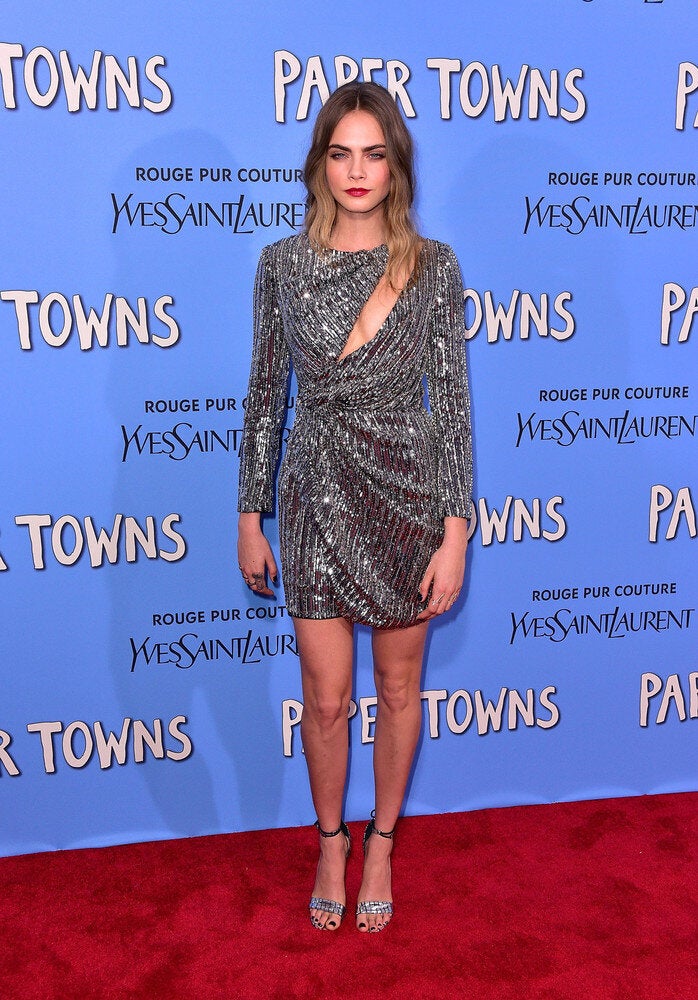 23 Of Cara Delevingne's Greatest Style Moments