Kylie Minogue has blasted the "toyboy" label that her new boyfriend, Joshua Sasse, has been hit with since they began dating earlier this year.
READ MORE:
The 'Spinning Around' singer has been dating Joshua, who is 20 years younger than her, for a few months, but isn't happy with the way their relationship has been spoken about by some media outlets.
Hitting out at the "toyboy" label, she told The Mirror: "I think it's derogatory to both of us… I would love to nuke that word.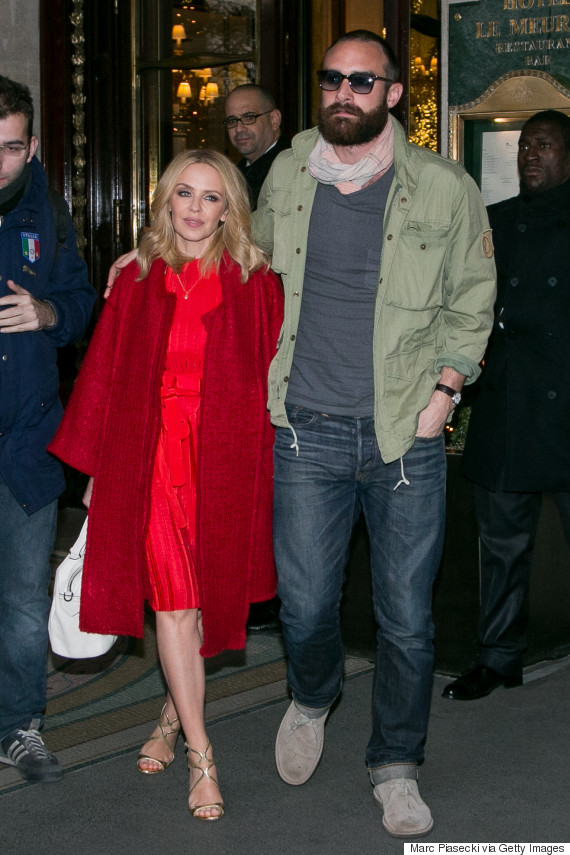 Kylie Minogue and Joshua Sasse
"It bounces off us because it's not like that with us. But God, I'd love to see the back of it."
She went on to say that she feels the way the media portray relationships where women are older than the man they're dating is sexist, admitting women "probably" get a worse time of it when they choose to date a younger man.
Kylie continued: "It's pot luck who you meet and you fall in love with, and they love you, and you feel like you're life is better because you're together... I'm very happy."
But Kylie isn't the first woman to complain about the way her age-gap relationship has been spoken about, with Sam Taylor-Johnson previously retaliating, after being branded a "cougar".
She told Harper's Bazaar back in 2010: "The amount of men I know with the same age gap that we have... how come no one says anything about that? It's totally sexist."
Jennifer Lopez, who has also dated younger men, made a similar comment earlier this year, telling Ellen DeGeneres: "There's like guys who just go after younger women. They have no name. No label."
Kylie and Joshua appear together in the festive video for her latest single, 'Every Day's Like Christmas', which you can watch below:
LIKE US ON FACEBOOK | FOLLOW US ON TWITTER