Victoria Beckham may not be debuting her full pre-aw16 collection until Fashion Week next year, but that hasn't stopped her giving us all a preview on Instagram.
The pop star-turned-designer treated us to a sneaky look at the new fashion range when she shared a series of teasers with her 8.3 million Instagram followers.
Beckham shared the above photo of her rocking a Santa hat with the caption: "'Tis the season! Presenting (and wearing!) my new pre collection today in NY x VB #VBPreAW16."
She then went on to show more of her funny side, posting a whole series of snaps while messing around in her New York studio. "Just hanging around," she wrote on the picture below.
"B*$ch stole my look!," Beckham wrote, posing with one of her fitting models.
She then went on to show us some professional snaps of the actual collection, and it's looking pretty exciting.
*Dies and goes to pre-aw16 heaven.*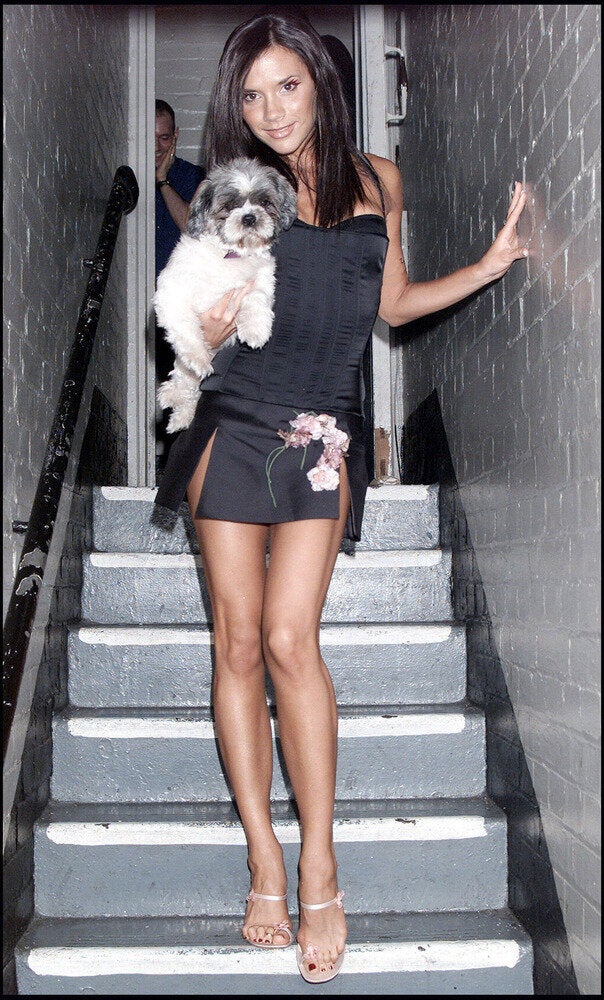 Victoria Beckham's Best Looks From The '90s And Early '00s
Popular in the Community