You'd be forgiven for thinking James Corden may not seem like the obvious choice for the role of Cookie Lyon in 'Empire', but the 'Late, Late Show' host has proven us all wrong.
In a sketch for his US talk show, James reveals "previously-unseen" mock footage of what he says are the moments before his audition for 'Empire'.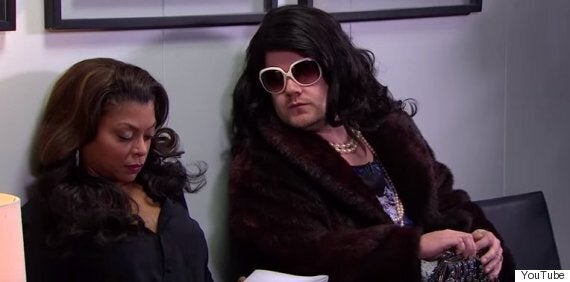 The clip sees James arriving ahead of an attempt to nab the part, when none other than Taraji P. Henson, who plays the formidable Cookie, arrives.
As James attempts to say his piece, Taraji goes FULL Cookie Lyon on him, and it's quite frankly, a sight to behold.
The actress is the latest in a long line of A-lists guests on James's show, and the likes of Justin Bieber, Matt Damon and Rod Stewart have all dropped by the studio in recent months.
Watch James and Taraji's sketch above...
Popular in the Community