Listen, Harry Styles. Sit down. We need to have a little chat.
It's now been five long years since we first saw you on 'The X Factor', and later skyrocket to fame as "the cheeky one" in One Direction. There've been ups, there've been downs, but we've enjoyed it for the most part.
But lately we've noticed… well, we've noticed a shift. And we don't mean in group morale or enthusiasm or anything like that. We mean in fashion.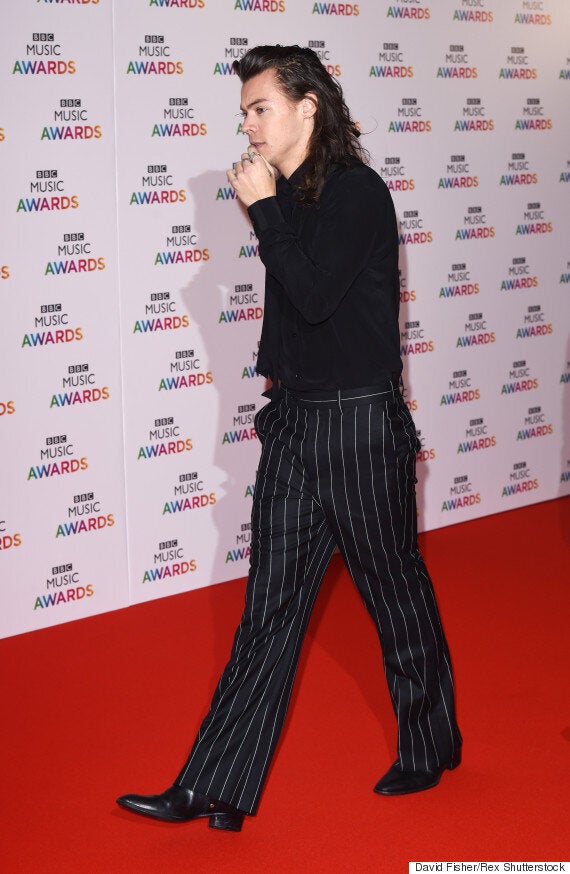 Because, Harry… we usually love your clothes. You've been a default addition to the "best dressed" list for years now, and rightly so.
We need to talk about this outfit, though. There's just… there's a lot going on here.
The oversized, tucked-in shirt. With no belt. The bootcut, pinstripe trousers, last seen on a snooker player in the late 1990s. The boots, barely even visible because the offending trousers have been cut so long.
We're all for expressing yourself through fashion, Harry, and we love that you're taking a risk and not just playing it safe like, y'know, the other three in the band. We really do. But this is inexcusable.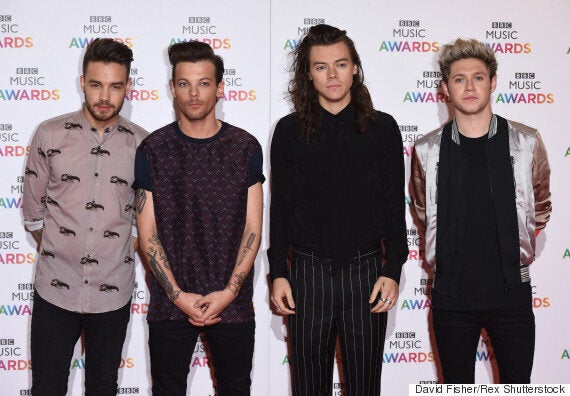 It's great when a band have a cohesive look, isn't it?
And the worst of it is - this isn't even your first time at the unfortunate-wardrobe-decision-rodeo.
Last month, don't think we didn't spot you at the American Music Awards in actual> FLARED trousers. But not just any flared trousers. White. Floral. Flared. Trousers.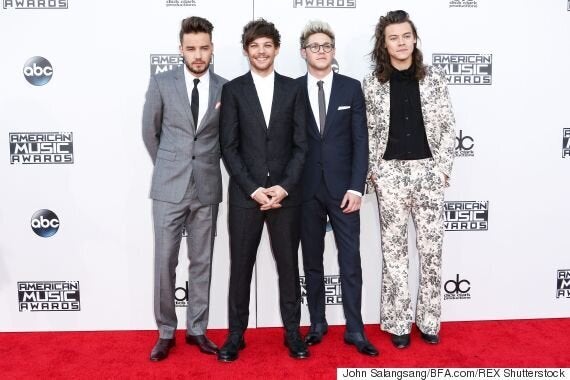 Harry. Frankly, we expected more from you.
Hopefully by the time you hit the stage of the 'X Factor' final this weekend, you'll be back to your usual best. Because '90s snooker-player realness' is not what we're here for.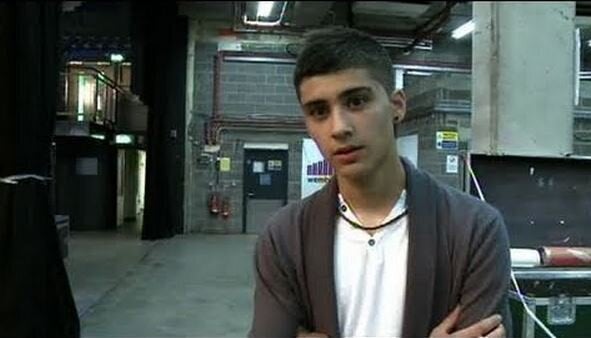 One Direction's Most Controversial Moments