Romance might be on the cards for 'X Factor' finalist Louisa Johnson, who has been getting close to footballer Reece Oxford, according to reports.
READ MORE:
Louisa performed for the West Ham team earlier this month, and it's now being claimed that Reece was rather taken with the singer, and they even swapped numbers shortly after meeting.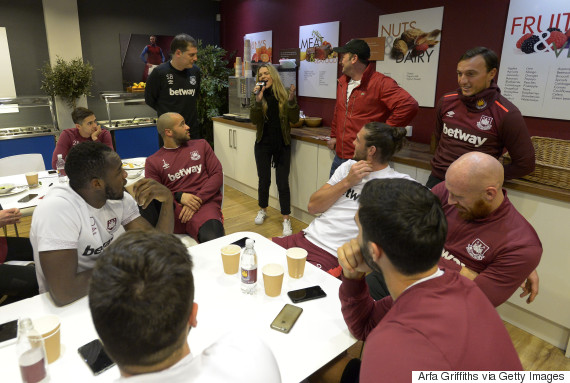 The star met the team at their Chadwell Heath training ground
A source tells The Sun: "Reece and Louisa hit it off straight away when they met at the West Ham ground.
"The trip was being filmed for a show video clip but once the cameras stopped rolling, the pair of them kept chatting and swapped phone numbers.
"Reece seemed besotted with her and Louisa obviously thought he was lovely.
"She only split up with her boyfriend last month and they still seem close.
"But it will be interesting to see what happens now between her and Reece."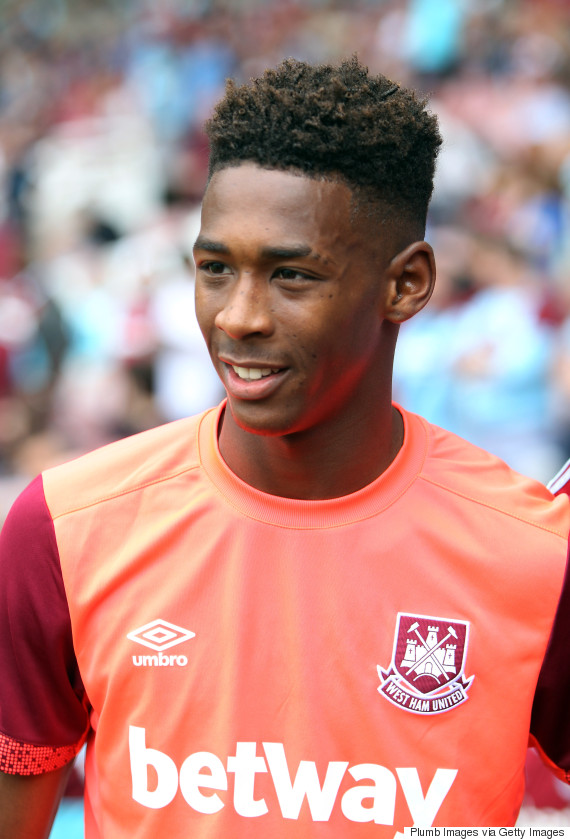 Reece Oxford
However, it's probably best not to buy a hat for the wedding just yet, as an 'X Factor' spokesman has insisted that the duo are just pals.
"Louisa has had support from a lot of players at the club but this is just a friendship, nothing more," they said.
Louisa is currently preparing for this weekend's huge 'X Factor' final, and on Saturday, viewers will see her perform with her mentor Rita Ora.
Earlier this week, it was believed that Louisa's place in the final could be in jeopardy due to illness, however she has since confirmed that she'll be taking to the stage as planned.
LIKE US ON FACEBOOK | FOLLOW US ON TWITTER