Could George Michael be the person to save Saturday night TV'? The pop legend is reportedly being courted by not one but two TV talent shows, with both 'The Voice' and 'The X Factor' desperate to book him as a judge.
Scoring George would certainly be a coup for Simon Cowell, who has already admitted that everything about the latter show is "up for review" following a beleaguered season which has seen the lowest ratings yet. This year's final aired last night, with Louisa Johnson emerging the series youngest ever winner, but her excitement won't be enough to stop questions over the show, and its tired format resisting the allure of new judges Nick Grimshaw and Rita Ora, and charming but technically inept hosts Olly Murs and Caroline Flack.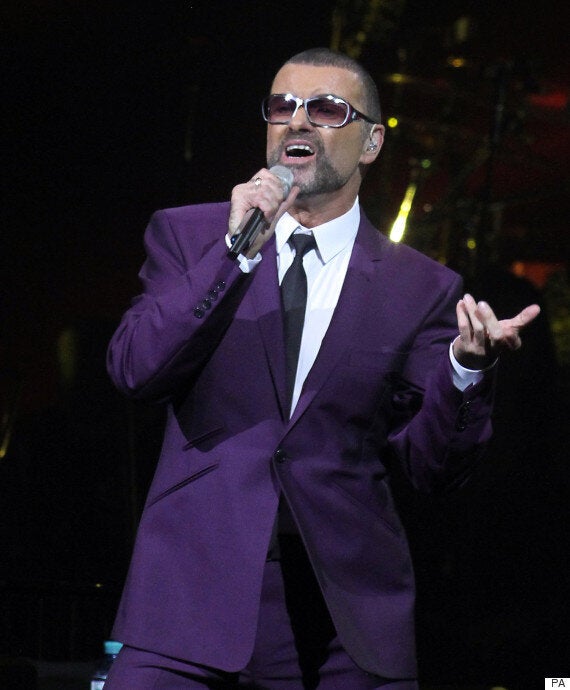 George Michael has been away from the limelight for a couple of years, so fans would welcome his return
George Michael could well be the breath of fresh air the show needs. The superstar has been out of the public eye for the last couple of years - failing to appear even at the launch party for a collection of photographs from his tour - so now has his own enigmatic Greta Garbo factor, in addition to the devotion of his millions of fans, who would now doubt tune in on a weekly basis, just to see him.
In addition, unlike some previous judges recruited by Simon Cowell, there is no doubt George Michael knows his musical onions. As well as selling 80 million records in a three-decade career, he has had chart-topping success as both a solo artist and as the frontman of Wham!, and he has even taken on the might of the record industry, battling in London's High Court with his former record label Sony (now the parent company of Simon's Syco label).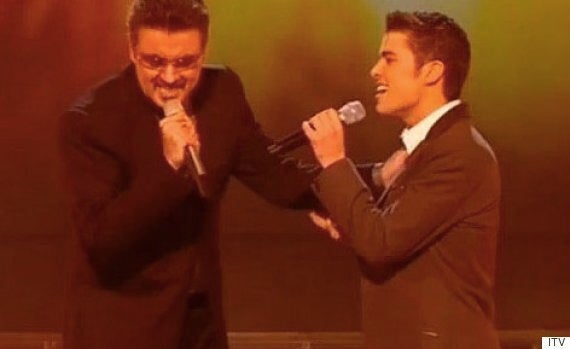 George previously appeared on 'The X Factor' to duet with 2009 winner Joe McElderry
However, it seems 'The X Factor' isn't the only show eyeing this national treasure. 'The Voice' is on its way to ITV, after enjoying mixed fortunes at the BBC, with bosses there reportedly equally keen to have George on a spinning chair to help launch the series with a bang.
'The Voice' is soon to debut its final series in its BBC home, with new judge Boy George replacing Tom Jones on the panel, and Paloma Faith stepping in for Rita Ora.