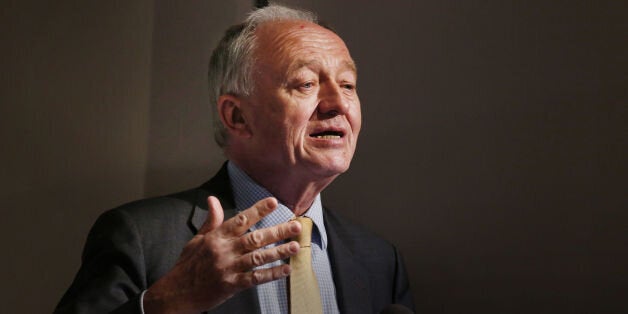 The idea Jeremy Corbyn will appoint Ken Livingstone to the House of Lords is "nonsense", a shadow minister has said.
On Sunday it was reported the Labour leader was considering handing a peerage to the former London mayor. Livingstone dismissed the idea but has said he would happily accept the appointment if offered.
However Cat Smith, who used to work for Corbyn before she was elected and supported him the leadership contest, said it was not going to happen.
The Lancaster and Fleetwood MP told the BBC's Daily Politics: "It is nonsense.
"I think Ken Livingstone did a great job when he was mayor of London and he is a good support to the Labour Party. I don't see him playing a big role in the future, going forward."
Livingstone told the Evening Standard today the story had been "made up by someone wanting to cause trouble". But added: "If Jeremy wanted me to do anything like that, I would do it."
Livingstone, an ally of Corbyn, has rubbed many Labour MPs up the wrong way since the leadership election. He engaged in a public row with shadow defence minister Kevan Jones, who he said needed "psychiatric help". And he has suggested anti-Corbyn MPs face deselection.
Smith added: "If Labour was to put names forward to go into the House of Lords, which his by no means certain in itself, i'd like to imagine those names didn't include a vast majority of older white men. The House of Lords is very much dominated by them.
Smith said she wanted to see more young members of the Lords, as well as more women and people from ethnic minorities. "I see the Labour Party going forward as being a more diverse and representative Labour Party," she said