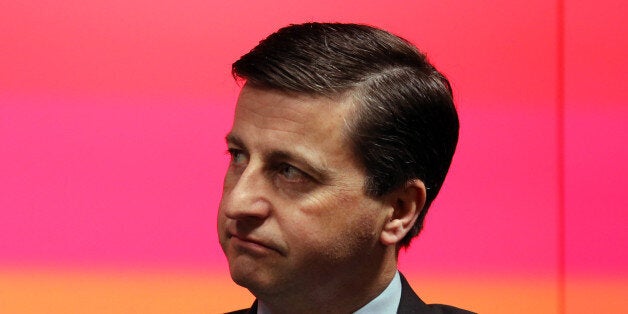 Labour's General Election coordinator accused a veteran MP of being "racist" as the party leadership struggled to deal with the threat of Ukip and the Tory EU referendum pledge.
Douglas Alexander, the Shadow Foreign Secretary, accused his colleague John Spellar of anti-Scots racism after the MP claimed he did not understand the Ukip threat.
Mr Alexander, who lost his seat in the election to the SNP's Mhairi Black, accused the Warley MP of being racist during the row.
The revelation comes in 'The British General Election of 2015' by Philip Cowley and Dennis Kavanagh, which also highlights the pressure Labour leader Ed Miliband was over from his backbenchers to take the fight to Ukip.
Despite not winning any seats in Labour's northern heartland, Nigel Farage's party emerged as the main opposition in numerous constituencies.
The book, which is published today, reads: "Miliband resisted pressure in the Shadow Cabinet to support an EU referendum, notably from Ed Balls, Andy Burnham and Jim Murphy, and eventually ruled it out. Douglas Alexander was adamantly opposed.
"Miliband's view was that any referendum was risky and would in any case dominate the first two years of a Labour government. However, he did waver, at one point authorising Beales to write a paper preparing the ground for it.
"When he was told that Miliband was going to come out against an EU referendum, the veteran Labour MP John Spellar, who had long been warning of the Ukip threat, accused Alexander of not understanding Ukip because he sat for a seat in Scotland; in turn, Alexander accused Spellar of being racist."
Ukip set out to target seats in the north of England in the General Election, with Mr Farage claiming his party had "parked their tanks on Labour's lawn".
The pressure to understand how to tackle Ukip increased when the party came within 600 votes of Labour in the Heywood and Middleton by-election in October 2014.
The Greater Manchester seat was seen as a Labour stronghold, but Ukip saw their vote increase by 36 points compared to the 2010 General Election – one of the largest increases in by-election history.
The book reads: "There was a feeling on the backbenches, however, that the leadership never really grasped the nature of the problem, at least partly because of who the leadership were.
"'They never understood Ukip at all,' said one member of Labour's NEC. 'If you're Scottish or from London, you just don't get that demographic…They totally under-estimated the threat.'"
The book claims the Tories recognised the threat Ukip posed to their vote in 2012, with senior figures even accepting the anti-EU party would win a by-election before May 2015.
But the party leadership calculated any attempt to win back the majority of Ukip supporters might alienate more moderate voters.
The book reads: "In 2012 an internal note for the Prime Minister noted: 'There is nothing we could realistically say to persuade Ukip considerers that David Cameron's Conservative Party shares (or even sympathises with) their general sense of cultural threat and anger about the pace of change in modern society.'
"Or rather, there was, but only at the cost of driving away other voters 'upon whom our prospects of electoral victory depend'."