For most brides on their wedding day, the thought of tripping over while walking down the aisle is enough to turn stomachs.
But for Christie Sulkoski and her husband-to-be Kevin Coleman, that was nothing compared to what they embarked on after their ceremony.
The couple decided to push their wedding photos (and marriage) to the limits by posing while hanging over the edge of a cliff. As you do.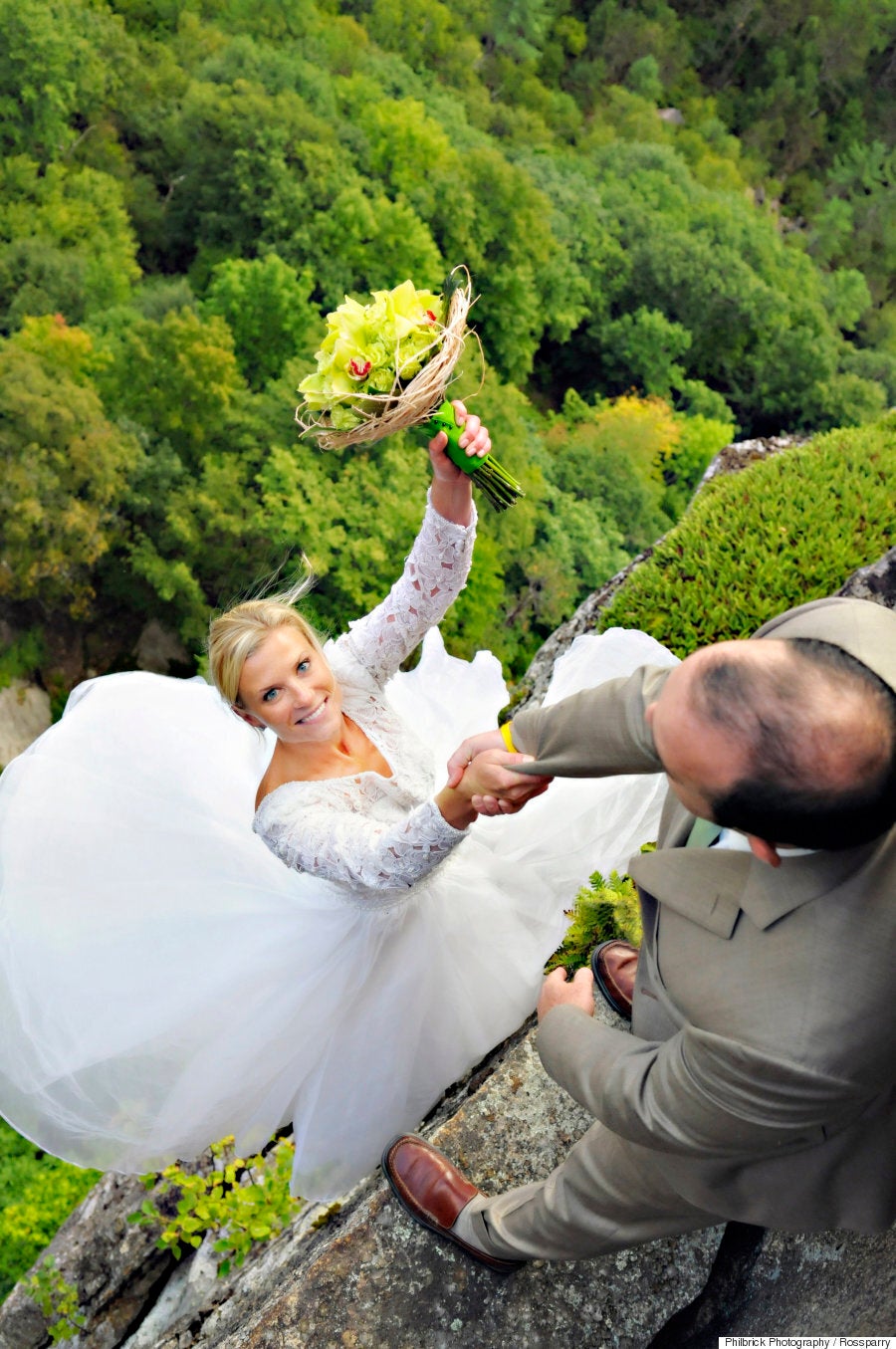 Jay Philbrick is the adventurous soul behind the lens, who encourages couples to take a leap of faith in the quest for the perfect wedding shot.
He said the pair were lowered 30ft onto a cliff ledge, which sits 350ft above the ground.
"We lower the bride and groom down to the ledge on one rope while they are belayed [secured] with another. The systems and back-ups are quite advanced and safe.
"The bride and groom are lowered one at a time and tied into a hidden anchor on the ledge."
Philbrick himself is not one to shy away from jaw-dropping photography shots and neither is his wife Vicki. In the past they have posed for photoshoots on high cliffs, up snowy slopes and under water.
Jay first became passionate about extreme photography when he worked as a mountain guide, which has provided him with extensive knowledge of risk management, rope work and avalanche hazards - to name but a few.
He said of his specialist photoshoots: "They are all fun but have their own special challenges, they usually come off without a hitch."