With her appearance in 'The Force Awakens', 'Game Of Thrones' star Gwendoline Christie has become the Star Wars' universe's first ever female villain, and the actress has now explained why Hollywood needs more characters like the menacing Captain Phasma.
Speaking exclusively to Huffington Post UK at the London premiere for the latest movie, Gwendoline admitted that while Darth Vader is a tough act to follow, she considers the new member of the First Order as a step in the right direction for the film industry.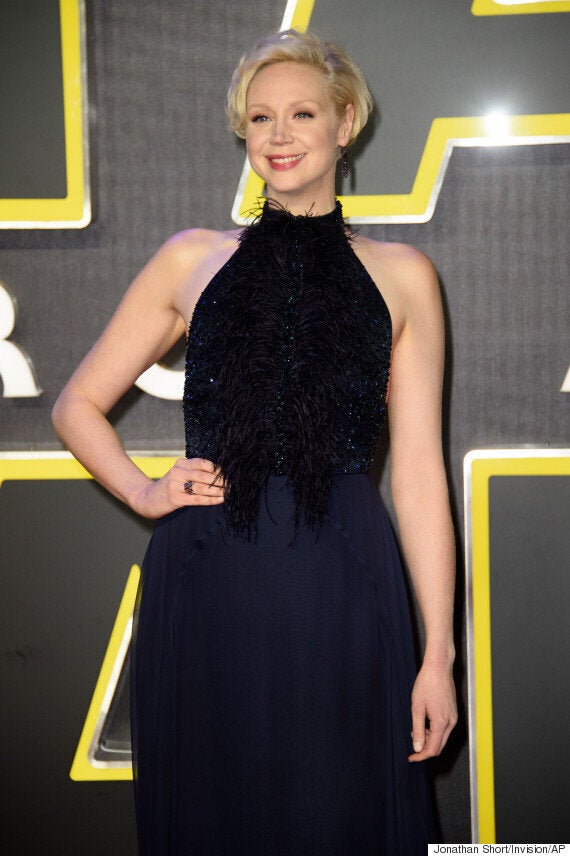 Gwendoline Christie at the Leicester Square premiere
"I don't think anything can possibly follow Darth Vader, but I do think Captain Phasma is a progressive female character," she told us. "We are so used to - in our mainstream media - relating to women primarily by the way they look.
"Captain Phasma is amazing because she has a fantastic costume that she wears. She wears armour, and we relate to her, and the choices that she makes. That's very refreshing."
"Fans of 'Star Wars' have all said how much they have loved the idea of this character," Gwendoline continued. "And what that signals to me, is that people want to see more of these parts. Not just for women but for men too."
The whole 'Star Wars' cast turned out in force for the premiere, and the franchise's newcomers, Daisy Ridley and John Boyega, stood side by side with co-stars Carrie, Harrison Ford and Mark Hamill on the red carpet.
See all the snaps from the event below...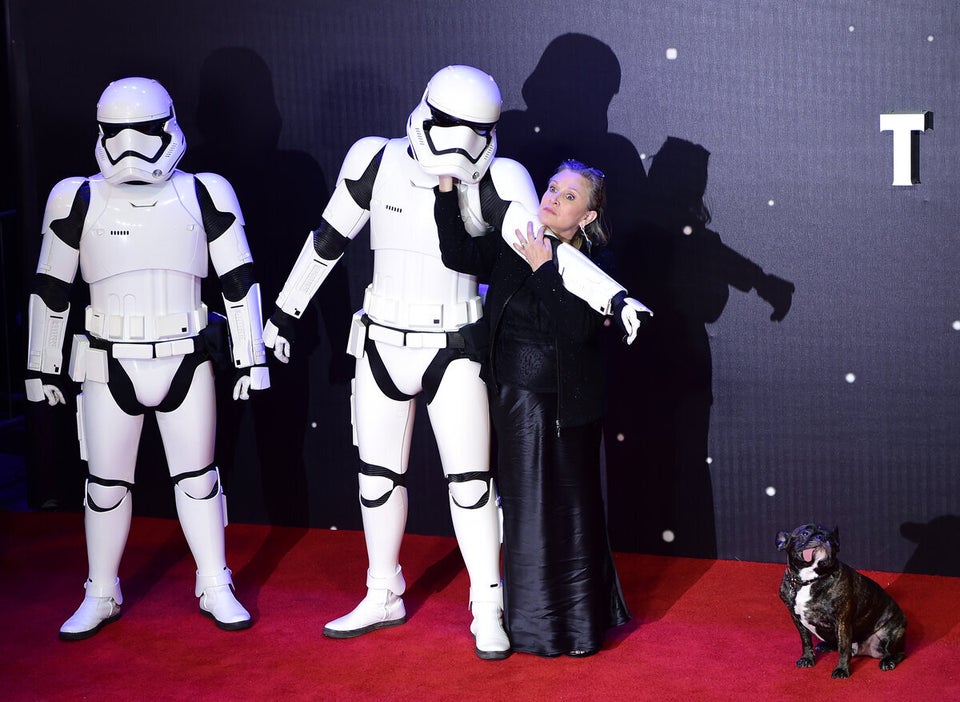 'Star Wars: The Force Awakens' European Premiere
Check out what they had to say about the film (and their reasonably questionable 'Star Wars' character impressions) below...