Slicky, tricky Ricky had been smirking his way through all the previous rounds of this year's 'The Apprentice', winning in eight out of ten tasks, despite Lord Sugar and his advisers' sneaking suspicion that Richard Woods was not entirely a team player.
And for a while during the best bit of the series, the interviews round, it looked as though he was going to smarm his way all the way to the final, as he ducked and dived his way around the questions of Claude Littner, Claudine Collins, Mike Soutar and new recruit, the deceptively seductive Linda Plant.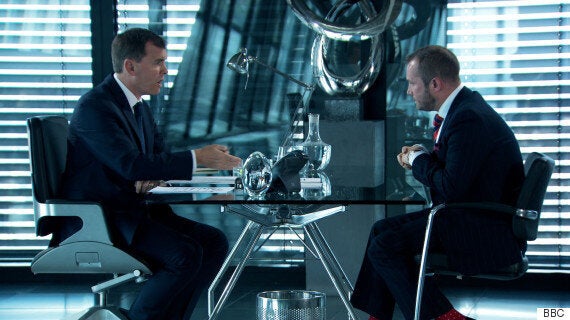 Richard first felt the pressure of Mike Soutar's unblinking gaze, as he was told, "You've been rumbled"
However, the first cracks began to show when Mike Soutar pressed him on the submitted logo for his prospective company, and then fished out evidence that Richard was already using the same logo on the company he currently runs with his brother. It didn't seem as though the two businesses were remotely different. "You've been rumbled," said Mike.
But it took the delightful Linda Plant to make the decisive prick in the balloon of Richard's game face. "You're the type of guy who thinks you can write a load of bullsh*t," she said out of the blue, dismissing Richard's pitch in a single blow. And then she added just in case he didn't get the message, "You're, how do I say this, talking bullsh*t?" And she managed to say it in a lovely way, emphasising the final 't', smiling all the while. And that was it. Richard was toast, limping back to his rivals, finally admitting he was rubbish, curling up into the foetal position, and crying for his mum.
Should Richard have been fired? Let us know below...
Afterwards, he told 'You've Been Fired' host Jack Dee he was intensely gutted to have been found out, telling him, "I had this whole persona going on... It felt so painful. I was completely left-fielded by them saying, 'You're already doing this.'"
Although he'd done his best to fob off all queries about a potential conflict if he went into business with Lord Sugar while running a similar company with his brother, finally offering to give up his shares in the existing company when it looked like he really was going home, Richard was more frank with Jack Dee about why he'd kept up the pretence of it being a separate idea.
"In all honesty, there were glitches in what I was trying to put across," he admitted. "I was so excited about this plan, that I ended up starting it before I actually applied (for the show), so I was swimming up water."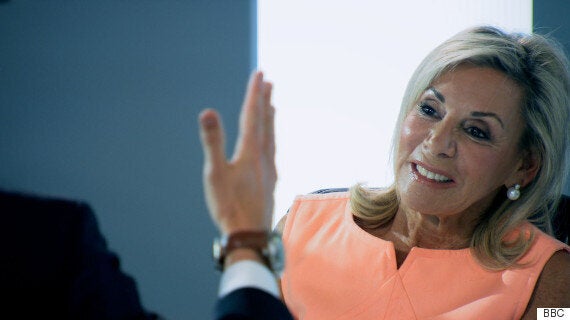 Linda Plant had the smile of an assassin as she contemplated the blustering Richard in the interview process
Of the five finalists, Richard was the third to be sent home from the boardroom, following Charleine Wain and Gary Poulton whose pitches for a hairdressing salon and a global entertainment business respectively had also come up short.
This means that plumber Joseph Valente - now without moustache, much to the delight of Lord Sugar - and social media entrepeneur Vana Koutsomitis will be the two finalists on this year's series, going head-to-head with their tasks, including launching their own businesses and presenting their pitches to a gathering of business executives. We'll find out who's to get Lord Sugar's £250,000 investment this Sunday evening.
Who do YOU think is looking on track to be crowned this year's successful Apprentice?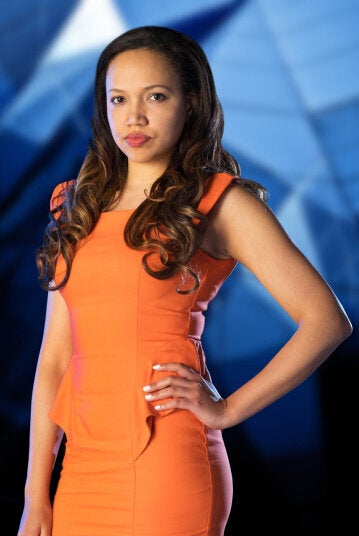 The Apprentice 2015: Celebrity Lookalikes