Broadcast grandee David Dimbleby has taken Piers Morgan to school - putting the former editor and TV rival right over how BBC Question Time should be described.
Appearing on the flagship political TV debate, the recently-installed Good Morning Britain host started a lengthy anecdote about Donald Trump, who he described as a friend, when he was halted mid-flow.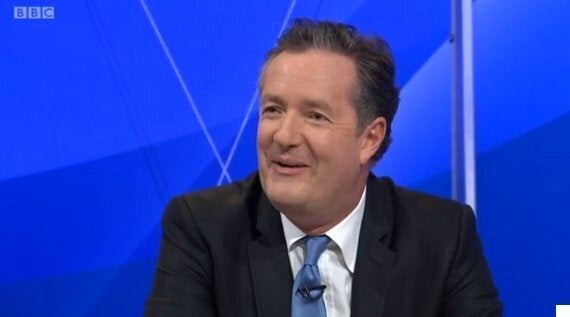 Morgan, who has returned the UK after being dumped from his own US chat show, began: "I've done this show 19 times, somebody informed me yesterday …"
"Which show is this?," replied Dimbleby.
A faintly puzzled Morgan said: "Question Time. You are a show aren't you?"
"No, it's a programme," came Dimbleby's riposte, sitting upright, smiling and enjoying the loudest applause of the night.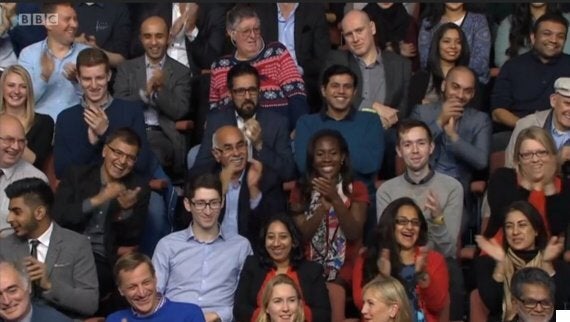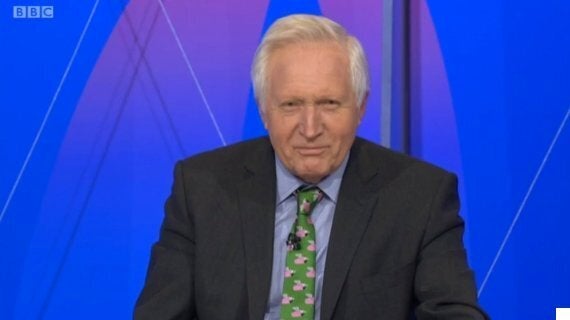 Dimbleby just about smiles
The playful exchange enjoyed a reprise in the closing moment as Dimbleby wrapped up the programme.
"We're over-running," said Dimbleby. "We have to stop otherwise we get out knuckles wrapped on this programme. If it were a show I've no doubt we;d be allowed to go on as long as we were enjoying ourselves,"
"I'd be hosting it," interjected Morgan, pretty pleased with himself.
"Well, your day may come," Dimbleby said, ending the stand-off as a gentleman would.