Two film fans have married on the opening night of the 'Star Wars: The Force Awakens'.
Caroline Ritter, 34, and Andrew Porters, 29, got married on the red carpet outside of the TCL Chinese Theatre IMAX in Hollywood in a Star Wars-themed wedding.
The bride wore a wedding gown adorned with handmade crystal X-wing starfighters and instead of a traditional bouquet, she held a lightsaber.
Meanwhile the groom wore a suit with a Millennium Falcon corsage.
Caroline Ritter, 34, and Andrew Porters, 29, with their guests.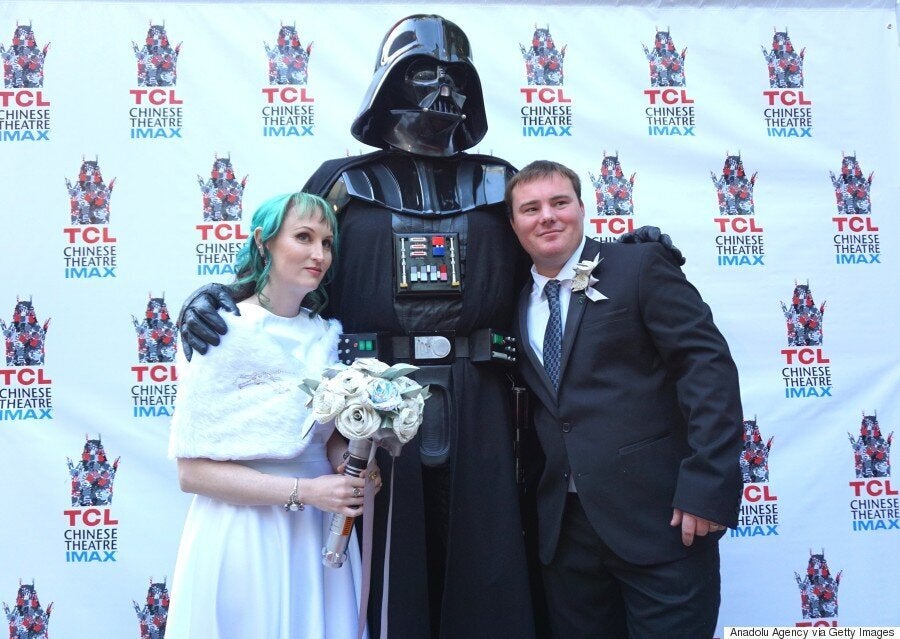 Caroline and Andrew posing with Darth Vader.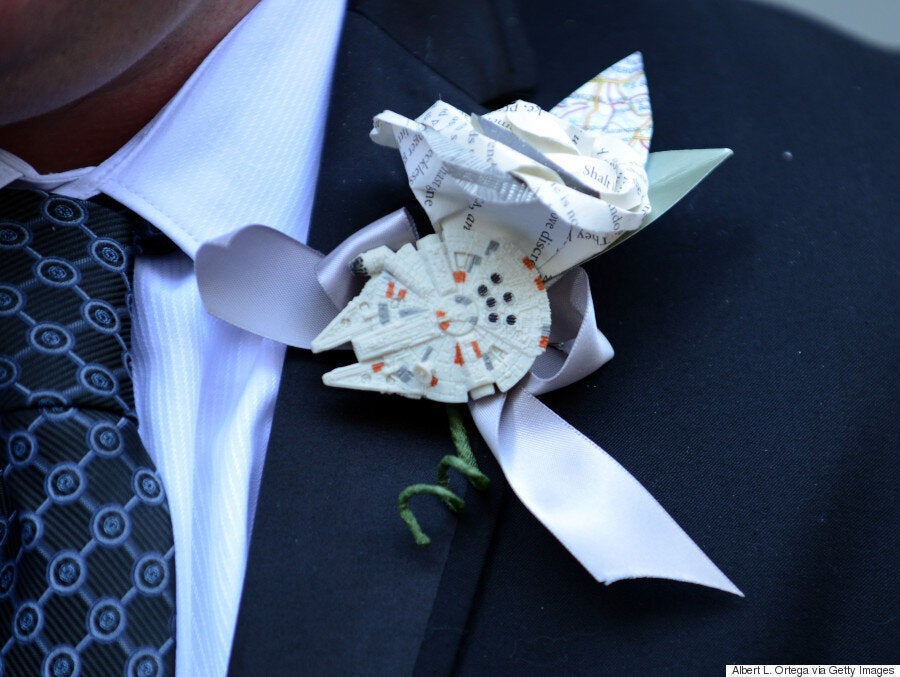 Andrew's Millennium Falcon corsage.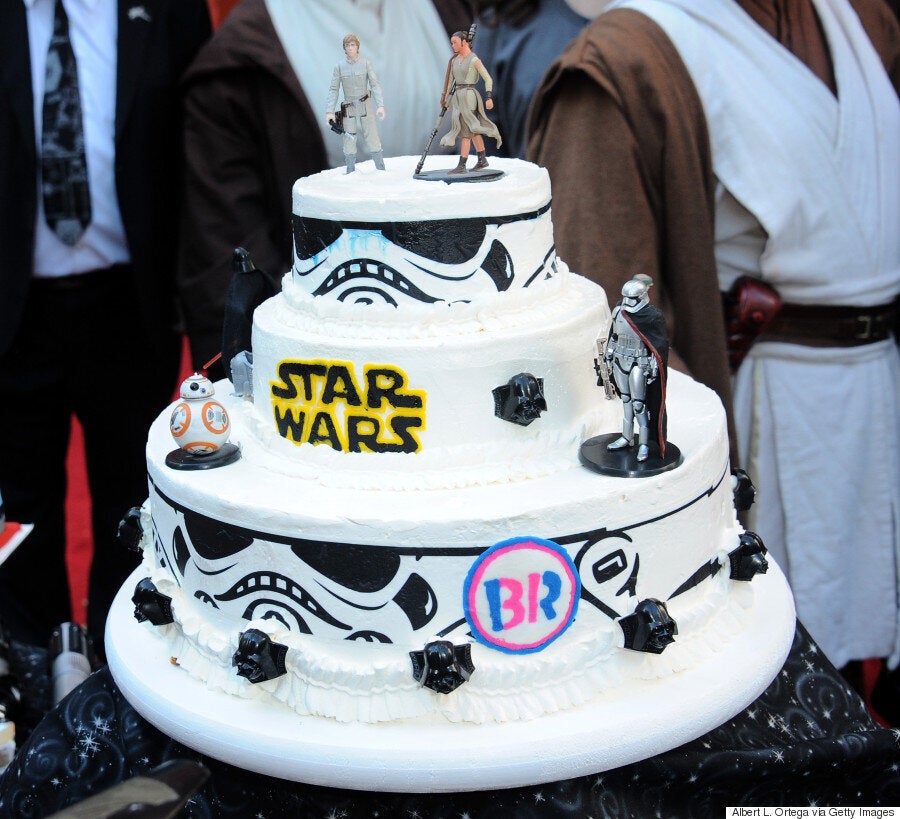 Guests dressed up as Darth Vader, Chewbacca and Jedi, while the cake was Stormtrooper-themed with characters including Captain Phasma, Rey and BB8 dotted on each tier. Their bridesmaid wore a lightsaber-print skirt.
The pair queued for 12 days to see the new film 'The Force Awakens'.
Caroline, who is a truck driver, and Andrew Porters, who is a firefighter, said it was actually the cinema's idea to hold a wedding ceremony outside.
The bride revealed she had been flying from New South Wales in Australia to Los Angeles for the film's opening for more than ten years.
In 2002, she queued at the cinema for 'Star Wars Episode II: Attack Of The Clones', and lined up again for 'Revenge Of The Sith' in 2005.
So it seemed only right that she'd marry the love of her life in the very same spot. She said: "This theatre changed my life in 2002 it was the perfect spot for us.
"The family and friendships we've made - that's why I keep coming back. TCL have been fantastic to let us do this. This is a dream come true."
The Force is strong with these two.