In the latest in our WISE WORDS interview series - where stars from a whole range of fields share the important life lessons they've learned along the way - we're posing some of the big questions to singer James Morrison.
Following his breakthrough in 2006, his debut album 'Undiscovered' went to the top of the charts, included the hit single 'Broken Strings' with Nelly Furtado and helped earn James the Brit Award for Best British Male. His third album 'The Awakening' was released in 2011, which he said drew on events he had experienced in his personal life during that time - becoming a dad, and losing his own father after a long battle with alcoholism and depression.
Now, to mark the release of his fourth studio album 'Higher Than Here', James talks to HuffPostUK about the lessons his young daughter has for him, and why he doesn't feel it's right for him to wish for too much...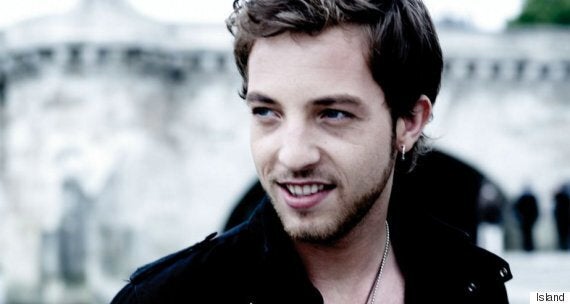 James Morrison has just released his long-awaited fourth album
What do you do to switch off from the world?
Something that scares the shit out of me, like snowboarding. You switch off, it's all about survival. Or I walk with my dog or with my little girl. I also read and watch films.
How do you deal with negativity?
I start by feeling really pissed off and annoyed. And then I start looking, and try to remind myself of what I've got. I've been really so far. It gets harder and harder to make music, but I remind myself to make mistakes on my own terms. I'd rather make those mistakes than try and do it for someone else, and still mess up.
When and where are you happiest?
With friends chilling out, or with my daughter at home. She's seven, she gives me energy. She reminds me what's important.
What's the best piece of advice you've ever been given?
What you put into something is exactly what you get out of it. And also not to worry about something, because you'll just make it happen.
What has been the hardest lesson you've learned?
Don't do something to please somebody else, because if it goes wrong, it'll be much harder to live with. Make your mistakes your own.
What would you tell your 13-year-old self?
Relax, enjoy growing up a lot more. I was a worried kid, I wish I'd been more confident. During my time at school, we were really poor, so I couldn't afford the stuff that was considered cool. It was always all about the trainers and stuff. I'd say to that kid, don't sweat it. Never worry about other people's trainers.
What 3 things are at the top of your to-do list?
Travel to india, Africa, have some more kids. But I have to say, I think I've been so lucky, I don't want to wish for too much, that just seems greedy.
What do you think happens when we die?
You go to a place, where you get to assess all the decisions you've made in your life for wrong and for right, and then you get another chance to come back and do things properly.
When do you feel a sense that we live in the presence of something bigger than ourselves?
In nature, in a wood, or around birth or death. I've had a lot of death recently, and it's been a great comfort to me to feel that sense of being very small in the scheme of things.
Plus, I was born with whooping cough, and I nearly died. I nearly didn't make it, and ever since then I've had a feeling of being grateful for every single day. I genuinely feel lucky every day.
What do you try to bring to your relationships?
Humour, honesty, no bullshit, listening properly. I don't get a lot of time with my family and my loved ones, so when I do I look them in the eyes.
Life! Nothing's guaranteed, I don't take anything for granted. My family and friends keep me on a level. I don't mind that. It makes me feel cared for.
What was the last good deed or act of kindness you received?
My sister did something special. My sister inherited a necklace from my dad, it was her special item. But she knew I liked it, and she gave it to me instead. That was pretty special.
James Morrison will be joining the lineup at the Union Chapel, Islington for a special night of musical entertainment in aid of Stand Up To Cancer on 1 February 2016, a joint national fundraising campaign with Cancer Research UK and Channel 4. Ticket info here
James' album 'Higher Than Here' is out now. 'Demons' and 'Stay Like This' are the first two singles from the album.
Related