Charlotte was pictured looking down at a book with the title "big sisters are the best".
"Next summer, Charlotte is going to be a big sister. Feeling very blessed and grateful this holiday season," Clinton wrote.
Shortly after announcing the news, Hillary and Bill Clinton both tweeted their joy at having a second grandchild arriving next year.
Former president Bill wrote: "Christmas comes early! @HillaryClinton and I are thrilled for Chelsea, Marc and Charlotte's growing family in 2016!"
Hillary tweeted: "Your dad and I could not be happier for you, Marc, and Charlotte. We're so excited to meet our second grandchild!"
Chelsea hinted earlier in the year that she was keen to expand her family.
Speaking about how motherhood has changed her, she added: "I didn't know I could care more intensely about anything until I became a mum.
"Somehow I love my husband even more, I love my parents even more."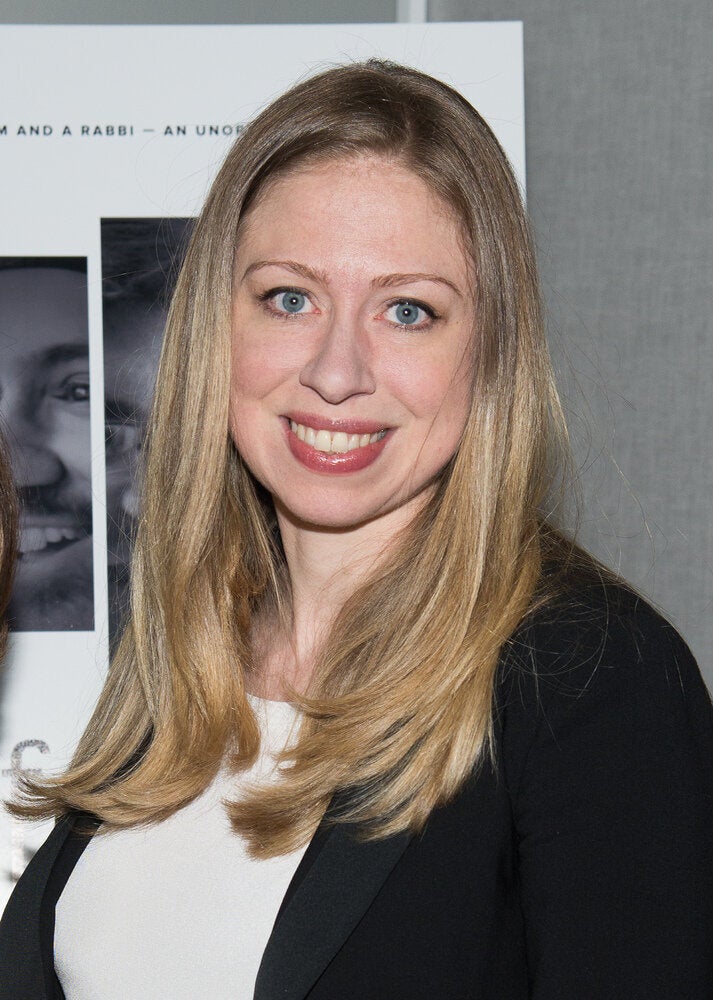 Chelsea Clinton