The long-awaited Spice Girls reunion that was believed to be scheduled for 2016 has been thrown into chaos, as Mel C is reportedly refusing to tour without Victoria Beckham.
Earlier this year it was reported that Mel C, Mel B, Geri Halliwell and Emma Bunton would all be hitting the road again, but Victoria wouldn't be joining due to her other work commitments.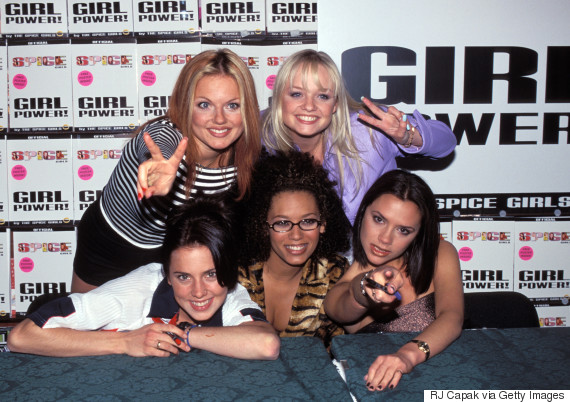 We still can't believe this picture was taken over 15 years ago
According to reports, Mel C has now decided that hitting the road without Posh Spice simply isn't an option, and a source told The Sun that Mel will only sign on the dotted line "if all the cogs are in place".
The insider continued: "This means good management, good tour promoters and good sponsorship to maximise revenue.
"To fulfil this Mel believes the band has to be the original five-piece and Victoria needs to be involved."
A spokesperson for the singer declined to comment when approached by the paper.
If it goes ahead, the tour would mark 20(!) years since the band's debut single 'Wannabe'.
After splitting in 2000, two years after Geri Halliwell quit the group, the women reunited for a tour in 2007, and later made another one-off appearance at the London 2012 closing ceremony.
If they do (eventually) confirm reunion plans, the ladies will pocket huge paychecks, as their 2007 outing netted them a mammoth £107 million.
LIKE US ON FACEBOOK | FOLLOW US ON TWITTER