Believe it or not, YouTube isn't just full of cat videos and annoying vloggers, it's also home to some pretty epic viral celebrity videos too, and in 2015 there was more for us to enjoy, laugh and share than ever before.
Hours upon hours have been wasted online this year, as we've all watched Demi Lovato discussing her love of mugs, Ariana Grande licking doughnuts on a shop counter and Adele pranking unsuspecting fans.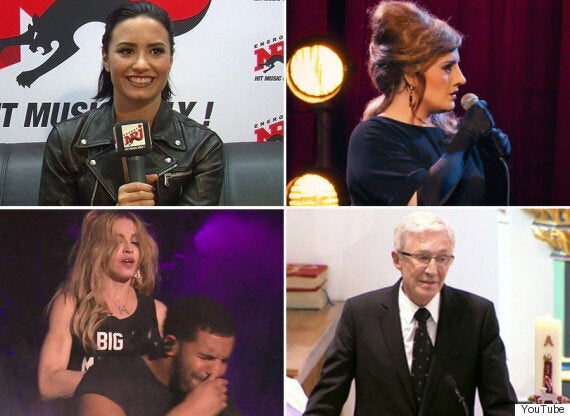 Which was your favourite viral celeb vid of 2015?
James Corden has also clocked up millions of views thanks to his 'Late Late Show' skits and sketches, while Amy Schumer's bids to takw over the world of comedy have been well documented, ready for us to enjoy again and again.
There's also been some real heartfelt videos that have got us where it hurts too. Who could forget Paul O'Grady's moving eulogy to best friend Cilla Black at her funeral, while Caitlyn Jenner's ESPY acceptance speech was a lesson to us all about acceptance and open mindedness.
So as the year draws to a close, let's revisit some of 2015's best videos from the showbiz world.
Let us know which is your favourite in the comments below…