'Call the Midwife' fans will be pleased to know that, although there's talk of the show's resident vicar Tom moving to Newcastle, bringing to an abrupt pause his wedding plans with Trixie, he's not off just yet.
"That was the first crack in their future," actor Jack Ashton tells HuffPostUK, ahead of this week's Christmas special, and the new series which starts in January. "I will go where I'm needed, but she doesn't want to move, so there's more exploration of that dilemma into the new series."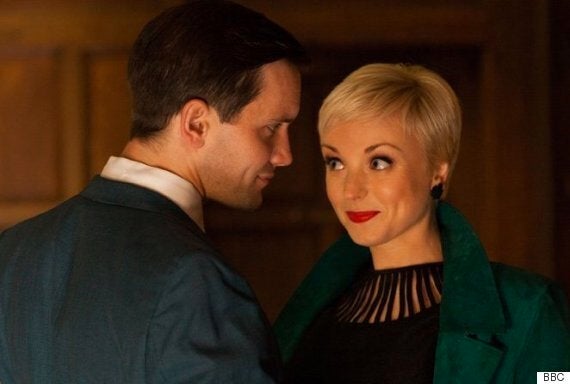 Jack Ashton and Helen George play Tom and Trixie, with their plans up in the air come the new series
For Jack, playing a vicar Tom Hereward has been interesting over the past year. "It does change you," he tells us. "The dog collar used to be a bit tight on me, and I ended up turning blue a couple of times. But it definitely helps you get into character, I think I become more thoughtful when I'm all collared up."
The show, based on the books of Jennifer Worth and set in the East London borough of Poplar, has gone from strength to strength. "It's a fascinating period now we're heading into the sixties," agrees Jack. "London was still recovering from wartime, and we see the beginning of the NHS. On a personal front, all the characters are experiencing the sea change between World War II and sexual liberation, the whole world was beginning to creak a bit then.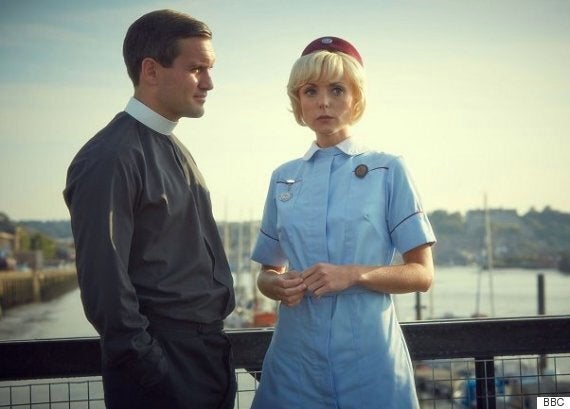 Jack says he won't be following Helen onto 'Strictly' - "I was rubbish"
"The writers have always used the medical drama of childbirth, what was real historically to give us our drama. And the biggest shock of all – the mis-use of thalidomide – is what we'll follow in the new series."
Although he's been more than impressed by his co-star Helen George's success in 'Strictly Come Dancing' this season, Jack is adamant he won't be following her onto the dance floor. "I did something for Children in Need," he admits, "and I was rubbish. I didn't pick it up at all easily.
Apart from this foray into the land of the glitterball, life has hardly changed for Jack since he won his role in one of the country's biggest shows. He reckons he's only been recognised a total of three times since he started appearing as Vicar Tom, and one of those was on a beach in Goa. "Apart from that, I just get on with it, living in London, doing my thing. But I will be watching on Christmas Day. Cross fingers other people haven't forgotten about us, and will want to catch up with goings-on too."
'Call the Midwife' is on Christmas Day on BBC1.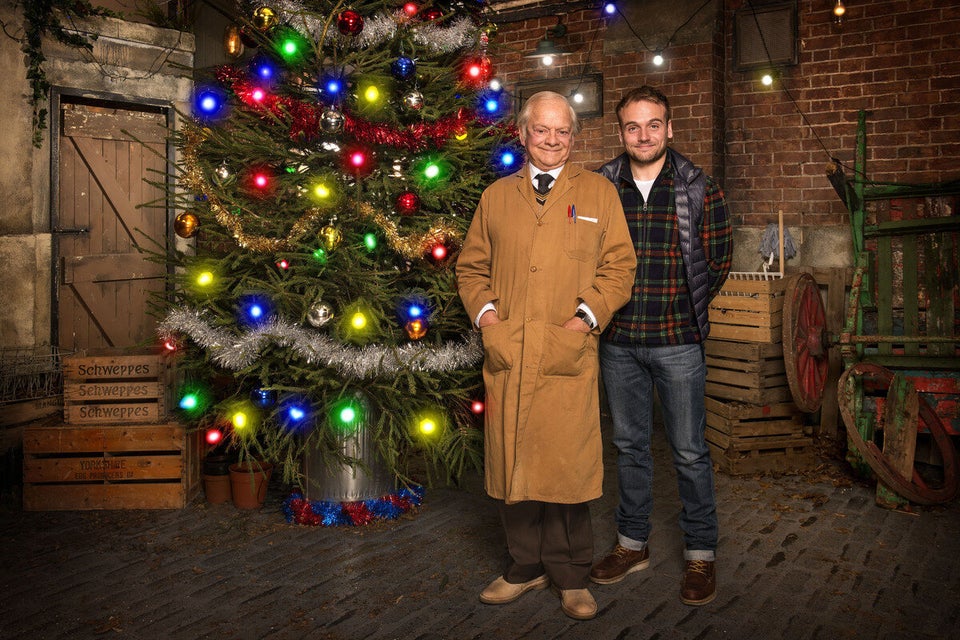 Top 20 Christmas TV Picks 2015