One of the reasons for Rita Ora's lawsuit against Jay Z's label Roc Nation has reportedly been revealed.
Rihanna has now become embroiled in the controversy, as it's being claimed that Rita is not happy about the fact the label are focussing all of their efforts on the 'Diamonds' singer.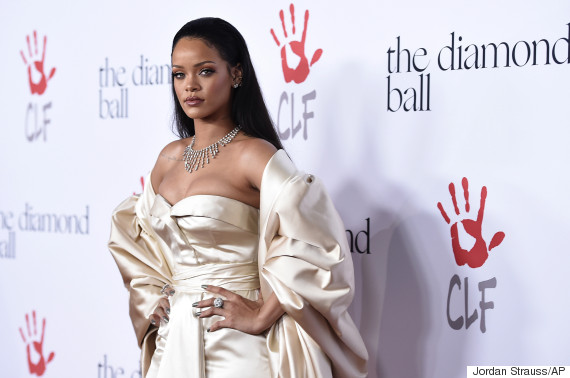 Rihanna
A source tells The Sun: "Rihanna has never liked Rita and has been using her power at Roc Nation accordingly.
"This is the main reason the label's execs have been uninterested in putting effort into promoting Rita.
"Songs that might be submitted to her are automatically given to Rihanna, who may then hold them for months before deciding she doesn't want them."
Of course, there's also the small matter of Calvin Harris. The superstar DJ and producer worked with Rita on tracks for her long-awaited second album while they were still an item, but allegedly decided to pull them when the couple split up.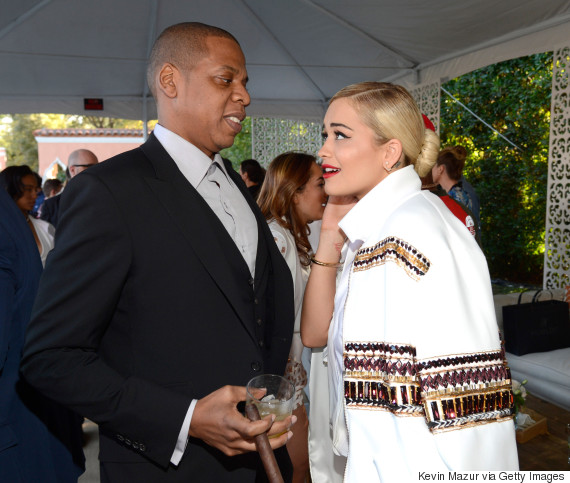 Jay Z and Rita in 2014
"The fact that Rita's ex Calvin Harris is on their management books hasn't helped either," the source adds. "He is one of their highest earners and they did nothing to stop him when he blocked Rita from using songs that he had written on her album."
Rita filed a lawsuit in an attempt to release herself from her Roc Nation contract earlier this month, claiming that the five-album deal she signed in 2008 violates the California rule that a personal services contract cannot be enforced beyond a period of seven years.
Despite the deal, Rita is yet to reveal the follow-up to her 2012 smash 'Ora', and her second album still doesn't have a release date, having suffered several false starts, after announcing three separate tracks as the release's lead single over the past 18 months.
LIKE US ON FACEBOOK | FOLLOW US ON TWITTER